Sridevi's death marks a funeral of sorts for the Hindi cinema she helped add new dimensions to as well
Cinema was a curious creature that Sridevi came to love, even inhabit, and in whose history her death leaves an impossible end from which there can be no return
It has been nearly four days since Sridevi, Bollywood's first female superstar, passed away, and yet, it has not become churlish to ask the when, why, and how of this untimely, unkind occurrence. How could Sridevi — she who, however vociferously withdrawn, looked so immortal — just die? I will not meditate on its pulsating finality, for mourning is merely a word. The teetering question that obituary formalises and makes powerless is a question that no ordinary death can inspire from grief — how could the universe, so broken, have the audacity to take Sridevi away?
Anybody who has seen Sridevi being interviewed, presumably by a Rajeev Masand or an Anupama Chopra, would remember her characteristically cold, distant giggling after answering a painstakingly worded question so insufficiently that one would wonder if she were really an actor. To me, rapt in observation, unable to understand how unforgiving the world was to those who did not perform, and unaware that adulthood is only to pretend to be who we are, there was profound, hopeful meaning in silence; in the many quiet moments that these conversations with Sridevi would invariably sire, I imagined that she would break into a song and re-enter the person of Hawa Hawai in garish dress, with idiosyncratic expressions on her face but not a care in the world, trying and pretending to synchronise her performance with her dancers as effortlessly as Madhuri Dixit could but hopelessly, delightfully failing, and yet, convinced that she could seize pearls from the sea, flame from a torch, and the night from one's heart (saagar se moti chheenu, deepak se jyoti chheenu, seene se raat chura lun...) She did not, and she could not. Sridevi may have taught us that it was fine to fail, but it was not a lesson she ever learned for herself.
This piece, however, is not about the author, or, for that matter, about his subject, central as she may be to it. This is about cinema, or film as the genteel among us would have it: a curious creature that Sridevi came to love, even inhabit, and in whose history her death leaves an impossible end from which there can be no return. In death, she leaves Hindi cinema much poorer than when she found it and much more desperate to have her back. But death does not break into a song.
From the wise measurement of retrospect, the 1980s have — time and again — been castigated as the unfortunate decade when commercial, mainstream cinema extended its insidious reach into the production of artless, crass, sensationalist films. The trend directed innovation and artistic energy towards a stream of filmmaking that would become 'parallel' cinema and exist, as in the name, in uncomfortable tandem with its more popular and widely-known adversary. While an incipient postcolonial nationalism had been the inscription of Hindi cinema in the 1950s, 1960s, and the 1970s, the novelty of nationalism, so fresh and heartfelt in the decades that had passed, visibly tapered as the imagined community gave uncertain way to bona fide individual ambition (think Gol Maal, 1979). This latter was a social impulse that would become economically and politically significant only a decade later, as India let down its economic borders and bolstered its limits of sovereignty through the serious pastiche of nuclear spectacle.
The weakening of the nationalist spirit, however, released spirits that few had anticipated and even fewer could tame. There is no better embodied encapsulation of this than Mithun Chakraborty's titular Disco Dancer (1982) where Chakraborty's Jimmy rises from seemingly obscure origins to a life of a post-reason disco glory, dissolving nationalist quotidianism and inherited ideas of respectability into an unprecedentedly energetic but eventually incomprehensible template both unbeknownst and tantalising to and for its progressively transforming public. As the dissipation of nationalist zeal pulverised energies like the aforesaid that no one had seen or even desired to, those whom nationalism had other-ed (here, women) short-changed their positions in the settled margins, prepared and unafraid to confront orthodoxies of cinema, and if it ever came to that, of the nation.
This is a point Jerry Pinto forcefully made for Helen and many others for the iconic Smita Patil and Shabana Azmi. But here we may also submit that the 1980s were significant for another reason — it was in this decade that Shree Amma Yanger Ayyapan would become Sridevi for Hindi cinema. Little did Hindi cinema know that in re-naming Shree to the palatable Sridevi, it too would be re-scripted. In Sadma (1983), Nagina (1986), Mr India (1987), and Chandni (1989), to name but a few and even so without nuanced survey, Sridevi evolved, as it were, a new grammar of cinema for its more rustic Hindi formation, having come first of age and only then of sensibility. Female protagonists could no longer be relegated, at least not without the counter-possibility that Sridevi and some of her contemporaries made possible, to the honour of service as artefacts of celebrated plots or reinforcing embellishments of the hero's loud, trumpeted masculinity. The social mores that nationalist disciplining had left behind remained in sure place but could no longer rationalise why a lady could not have her dance — and take befitting pleasure in it. While this may, particularly to the conservatives among and within us, appear as a needless, egregious exhibition of female sexuality, only those with a sense of this temporality will grasp its extraordinariness — sexuality, hitherto tethered to all —encompassing and therefore all-erasing projects, was unshackled, ontologically liberated, if only within limits, and catapulted to the polaroid through women who took little care and special delight in its performance. As Dhrubo Jyoti has recounted in an impassioned tribute, this performance was an iconography for all those unacceptables whose dress was not so garish and homes welcoming but desires as queer. Sridevi had none of Madhuri Dixit's swan-like agility, but what she also did not have was her sense of refinement and its likely spawn, shame. If dance was an act that Dixit made into art, Sridevi was of the rare pedigree peopled by one whose dance art would beg to become.
As India liberalised in the wake of the 1990s, an event nearly as cataclysmic as anticipated, it did so with a flourish and a very American sense of manifest destiny. Films of this period evidence the rise of whom sociological theory can only call 'the aspirational middle class' and a simultaneous aestheticisation of globalisation. There is no mention of Bollywood in the 1990s without mention of Dilwale Dulhaniya Le Jayenge, that evergreen reservoir of romance for those ignorant of cinematic pre-history. DDLJ, as it has come to be cherished, is curious for its stunning globality as Shah Rukh Khan romances a young woman (a practice Khan merrily continues decades later), across the panoramic Alps of Europe and the infinitely stretching mustard fields of rural Punjab. More critically, female protagonists and sidekicks whose femininity had spoken its name in the 1980s both prepared the ground for and participated in the making of love that was not, to bitter scandal, marital or did not necessarily lead to matrimony. Sridevi's Lamhe (1991) is a striking example although matrimony is also its implied end. While critics lauded the film as a frame beyond its time, the film did comatose business and ruptured the sense of sexual governance implicit in the making of films and lives — Pallavi/Pooja's desire is existent and expressive, repressed neither by the domineering reiteration of social codes nor the reproductive economy that makes her love for Viren incestuous. To desire is a good heroine's murderous sin, and Sridevi sinned frequently and always, with a spring in her step. But then, Sridevi was never a 'good' heroine — good heroines are happy to be merely sighted and happier to be forgotten. She was terrible and terribly memorable.
There is a world that changed with the millennium, and while one would like to read the awkward, effortless, beautiful English Vinglish (2012) as a product of the gaudily imitative, maudlin, English-worshipping India that liberalisation presented to us, there is much to say of the ground that has shifted in the vein of the irrevocable. Sridevi may have returned after 15 years of domesticity, a husband, and offspring, but this was not her world. Hindi cinema today has entered a degenerative phase of tragedy — our nationalism is aggressive and aggrandising, our communitarianism is dishonest and blithering, our religious politics searches for prey to demonise and ethically assault. Sridevi's death would not be so personal if it were not so political, and as funeral awaits her, a similar fate befalls the cinema of her times.
Goodbye, Sridevi. All women are irreplaceable. You were more irreplaceable than others.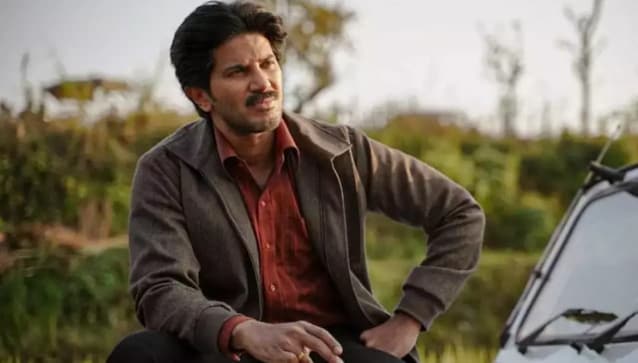 Entertainment
Notably directed by Raj Nidimoru and Krishna DK, Guns & Gulaabs features Rajkummar Rao with Dulquer Salman, Gulshan Devaiah, and Adarsh Gourav in lead roles.
Entertainment
Bollywood director Mahesh Bhatt celebrated his 74th birthday on 20th September, Tuesday, and his daughter Alia had something to share with fans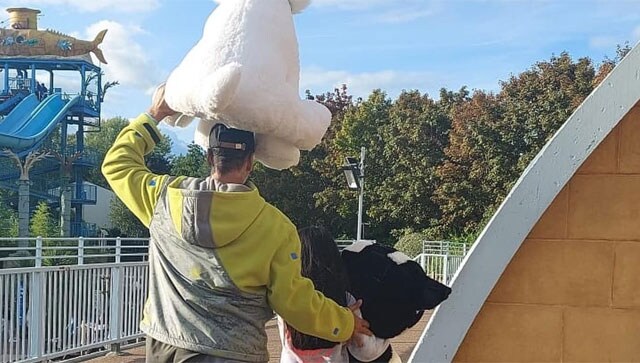 Entertainment
The actor shared videos and pictures of his visit to an amusement park with his daughter Nitara on Instagram.