Kingsman 3 will be written, directed by Matthew Vaughn; film to release on 9 November, 2019
Kingsman 3 is the third instalment in the Kingsman franchise and will be directed by Matthew Vaughn.
After Kingsman: The Secret Service and Kingsman: The Golden Circle, Matthew Vaughn is returning to write an direct a third Kingsman film. The yet-to-be titled feature has been scheduled to hit the theatres on 9 November, 2019, found Entertainment Weekly.
No plot or casting details have been revealed by the studio yet, but in an earlier interview with Empire, the filmmaker had said that the reboot would be "the conclusion of the Harry Hart-Eggsy relationship."  He also said that there will be an eight-hour Kingsman TV show, and a Statesman film exploring the world of the American agents first introduced in Golden Circle.
Kingsman is based on Mark Millar's spy comic book series, illustrated by Dave Gibbons. The first film starred Colin Firth as Harry Hart and Taron Egerton as Gary 'Eggsy' Unwin, a small time criminal who is recruited by an exclusive spy agency. Samuel L Jackson plays the antagonist Richmond Valentine, a wealthy megalomaniac. The film grossed up to $414 million internationally, writes The Hollywood Reporter.
Its follow-up added Julianne Moore as the villainous Poppy Adams and takes the audience to Kingsman's American counterpart Statesman. Halle Berry, Pedro Pascal, Elton John, Channing Tatum and Jeff Bridges were also part of the cast. Golden Circle was also a hit, earning $410 million worldwide.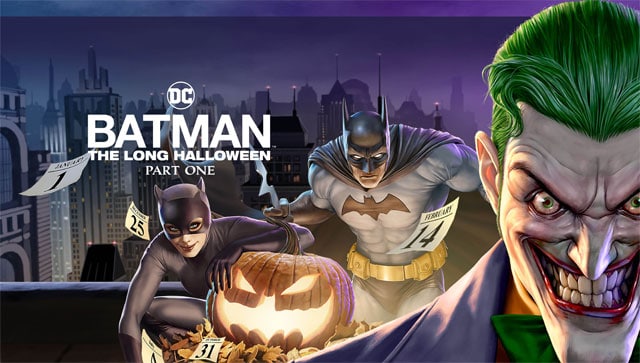 Entertainment
The animated deluxe edition saga works as a classic detective story than a superhero caper.
Entertainment
Andor is still Star Wars, but it doesn't feel overly regulated by the franchise's rulebook. Not being tied to all the Skywalker baggage allows the show to flex its muscles a little, just when the franchise had started to atrophy.
Entertainment
In the film, Queen Ramonda (Angela Bassett), Shuri (Letitia Wright), M'Baku (Winston Duke), Okoye (Danai Gurira) and the Dora Milaje (including Florence Kasumba) fight to protect their nation from intervening world powers in the wake of King T'Challa's death.