Kate McKinnon joins Charlize Theron, Nicole Kidman, Margot Robbie in drama about Fox News' Roger Ailes
Apart from Kate McKinnon, Charlize Theron, Nicole Kidman, Margot Robbie are also reportedly a part of the yet-untitled film on Roger Ailes
Saturday Night Live star Kate McKinnon, who is known for her impersonation of talk-show host Ellen Degeneres, has reportedly joined the cast of the untitled Annapurna project, based on late Fox News Channel founder Roger Ailes. The film will further explore how two female employees spoke up about sexual harassment at the network, before the #MeToo movement kicked off taking down one of the most powerful Hollywood producers, Harvey Weinstein.
McKinnon will be seen playing the role of a producer in the project, a character that is not based on any real person. Apart from McKinnon, Deadline stated that Allison Janney, actress famed for her roles in I, Tonya and Mom, will also be a part of the film. Apart from the aforementioned actors, the cast includes Charlize Theron, Nicole Kidman, Margot Robbie and John Lithgow, who will be portraying Megyn Kelly, Gretchen Carlson, Fox News associate producer and Roger Ailes, respectively.
Jay Roach, of Trumbo fame, will be directing the film, to be produced by Theron, Beth Kono, Denver and Delilah's AJ Dix, Roach, Randolph and Lighthouse Management and Media's Margaret Riley.
Ailes, who co-founded Fox News and helped redraw conservative American politics, was forced to resign in July 2016 in a blaze of sexual harassment allegations and lawsuit from Carlson. However, he denied all the allegations and died less than a year later, in May 2017.
Find latest and upcoming tech gadgets online on Tech2 Gadgets. Get technology news, gadgets reviews & ratings. Popular gadgets including laptop, tablet and mobile specifications, features, prices, comparison.
Entertainment
In a joint statement, Ava DuVernay and ARRAY President Tilane Jones hailed Funny Boy as a "cinematic gem".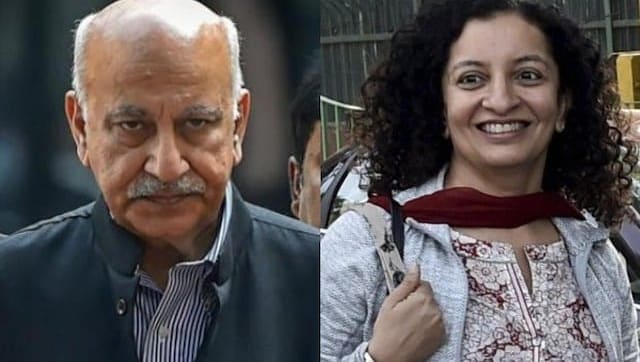 India
The Additional Chief Metropolitan Magistrate, who heard the case for two years, had sought a transfer of the matter on the ground that his court was designated to hear cases against lawmakers
Entertainment
Hilary Duff and Matthew Koma had their first child together - Banks Violet Bair in October 2018.