Kapil Sharma on his new album Alone: 'My long-term dream has finally been realized'
Comedian, actor, and now singer, Kapil Sharma said, 'I have been passionate about music for as long as I can remember. My long-term dream has finally been realized all thanks to Bhushan Kumar sir and my dearest friend and brother Guru Paji.'
Touted for bringing immense talents across country, Bhushan Kumar's collaboration with Kapil Sharma for the comedian's debut single, Alone is finally out! After making much waves on the Internet, the heartbreak anthem of the year not only marks Kapil's breakthrough in the world of singles but also first collaboration with pop-star Guru Randhawa!
Alone is an emotional heartbreak song presented by T-Series, which shows the amazing chemistry between a couple played by Kapil Sharma and Yogita Bihani, and also features Guru Randhawa!
With vocals by Guru and Kapil, the song is also composed and written by Guru, while the music production is done by Sanjoy. Shot at the scenic beauty of Manali, the song is directed by Gifty and features Guru, Kapil and Yogita.
Bhushan Kumar said, "We're happy to have Kapil Sharma on board with us for this song whose singing talent is known by the world. There couldn't be a better singer than Guru Randhawa for this song with Kapil as their camaraderie off and on screen is amazing, and both of them along with Yogita Bihani have done a fantastic job."
Talking about the song, Guru Randhawa said, "I have known Kapil Paji for a while and was always a fan of his wonderful voice which makes me glad to be working with him on his debut single. I am so happy that when we suggested him this song, he was immediately ready for it. I think, the listeners will agree with me when I say this that he has nailed this song with his voice."
Comedian, actor, and now singer, Kapil Sharma said, "I have been passionate about music for as long as I can remember. My long-term dream has finally been realized all thanks to Bhushan Kumar sir and my dearest friend and brother Guru Paji. I think the credit for this song goes to Guru as he has sung it, written its lyrics as well as composed this song. I had a blast working with both Yogita and Guru for my first music video, I honestly couldn't have asked for a better team for my debut."
Yogita Bihani who features in the music video alongside Kapil Sharma and Guru Randhawa said, "I was extremely ecstatic when I found out that I am going to be a part of this amazing song by Guru Randhawa and Kapil Sharma. These are two amazingly talented individuals and sharing the screen with them was an absolute pleasure."
Director Gifty says, "Kapil, Guru, Yogita and the outstanding beauty of the mountains is what makes the music video a visual treat. Debuting for his first single, Kapil Sharma has not only impressed with his vocals but his acting skills in the intense scenes of the video were also exceptional."
Read all the Latest News, Trending News, Cricket News, Bollywood News, India News and Entertainment News here. Follow us on Facebook, Twitter and Instagram.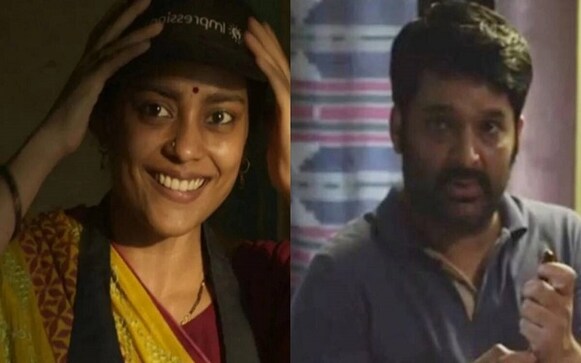 Entertainment
Nandita Das directorial Zwigato strikes a conversation on gig economy and unemployment situation of our country.
Entertainment
In an exclusive interview with Firstpost's Lachmi Deb Roy, actor Shahana Goswami, talks about how often she orders from outside through an app, working with Kapil Sharma and Nandita Das.
Entertainment
Zwigato's box office day 1 collection wasn't promising. But now the film is picking up at a slow pace. Was the release of Mrs Chatterjee Vs Norway on the same day, the cause for slow start?