Kangana Ranaut on Manikarnika's comparison to Mohenjo Daro: Who has even seen that film?
Hrithik Roshan-starrer Super 30 was scheduled to clash with Kangana Ranaut's Manikarnika: The Queen Of Jhansi on 25 January till the former got delayed.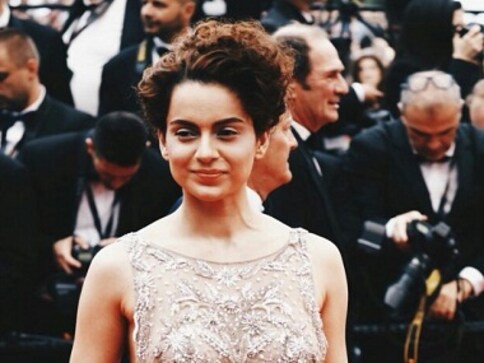 Comparisons are not a new concept in Bollywood. Especially with period dramas, people tend to compare one work with the other, mostly because all directors try to mount the narrative in a larger-than-life scale. Kangana Ranaut's Manikarnika: The Queen of Jhansi also faced a similar fate when its dialogues were compared to Hrithik Roshan-starrer Mohenjo Daro. When asked about what she thought about the comparison, the actress quipped to Mirror, "Who has seen that film? Let's not even get there."
Kangana's dialogue at the end of the trailer, when she says, "Jhansi aap bhi chahte hai aur mein bhi, fark sirf itna hai, aapko raj karna hai, aur mujhe apno ki seva" was compared to be similar to what Hrithik said in Mohenjo Daro, "Antar hai maham. Tujhe Mohenjo Daro pe raj karna hai, aur mujhe seva."
In fact, Hrithik-starrer Super 30 was about to clash with Kangana's Manikarnika: The Queen Of Jhansi on 25 January. However, the feature has now been delayed.
The two actors were involved in a rather uncomfortable feud, where Ranaut alleged that the two were in a relationship while Hrithik outrightly denied it. Right when the tussle seemed to have died its natural death, Kangana's statement might just rekindle the fire.
Entertainment
After shattering records with massive critical acclaim back in 2001, Zee Studios is back with the most anticipated sequel of 'Gadar 2,' that redefined patriotism, love and passion in Bollywood!
Entertainment
The other people who have spoken about the legendary filmmaker and his son Aditya Chopra for the series are the late Rishi Kapoor, Neetu Kapoor, Rani Mukerji, Salim Khan, Abhishek Bachchan, and Hrithik Roshan.
Entertainment
The actor is undoubtedly one of the best actors in Indian cinema