Kangana Ranaut on Manikarnika, turning director, and why she's done playing the conventional heroine
Actor-director Kangana Ranaut says she is done playing the conventional heroine and 'running around trees' with the lead hero.
The trailer of Kangana Ranaut's magnum opus Manikarnika: The Queen Of Jhansi was launched at Wadala's IMAX Theatre in Mumbai on Tuesday. The historical period drama features Kangana in the titular role and is based on the life and times of Rani Laxmibai, queen of the princely state of Jhansi and a leader of the Indian Mutiny of 1857–58.
The period action drama has also been co-directed by Ranaut (she shares the director credit with Radha Krishna Jagarlamudi aka Krish, who left the project half way to take up the NTR biopic ) and is scheduled to release on 25 January, 2019. Manikarnika will release in Hindi, Tamil and Telugu in over 4000 screens worldwide, which will include the IMAX format according to its producers Zee Studios and Kamal Jain.
After the trailer launch, Ranaut took out some time for an exclusive interaction on the importance of playing Rani Laxmibai, and decision to turn director. Excerpts from our chat:
The trailer cut of Manikarnika has has gone viral and looks really spectacular. Thoughts?
Thank you. So much hard work and dedication has gone into the project. I have to thank the entire cast and crew, and the vision and belief of the producers for backing such a film, and their trust in me. As the lead actor and director, the only problem I faced was managing the physical aspect of it. It was tough running from the monitor to the frame with heavy costumes. But at the end of the day, it was a dream come true to play the larger than life image of Rani Laxmibai.
You are being compared with the Queen of Jhansi...
I would say I'm fortunate to be compared with Rani Laxmibai. My mom and dad were thrilled when they came to know I was playing the queen. They came especially for the trailer launch. My parents are emotional people from a small town. I always questioned my existence, but now I feel that my life has a purpose.
There are rumours about the budget of the film but the producers are not willing to spell out the numbers. How much did the film cost?
It is a big budget, period action-adventure biopic with some terrific CG and special effects. You saw the war scenes in the trailer, which have come out well. All the action scenes have been choreographed by Hollywood action director Nick Powell who has worked for The Gladiator and other films. We shot for over a 100 days with more than a 1000 people at any given time. I don't know the numbers, but let me make it clear: Manikarnika will be the costliest woman-oriented film in Hindi cinema.
Tell us something about the action scenes in Manikarnika
I would say it is mind-blowing. I have to thank Nick Powell, he is virtually the man who conceived and directed the high octane action scenes. I practiced six to seven hours of sword fighting everyday, which helped me do some of the dangerous stunt scenes on my own.
Why did director Krish leave the project half way? Was there any creative difference with him?
Krish had to leave the project as he took over the NTR biopic and due to factors beyond our control, the shooting of Manikarnika kept getting delayed. Please note that when the film was conceived, some other person was supposed to direct it. You cannot have the best understanding with everyone you meet. I was forced by the circumstances to take up such a big budget film. There is no problem with Krish, and we are sharing the director's credit. When I took over, we started by announcing the Republic Day 2019 weekend as our release date as the film has a patriotic fervour. Actually, Manikarnika would not have been my debut directorial venture; it was supposed to be another script which didn't find producers. But my father did not have any production companies to back my dreams.
How was your experience directing a film?
To tell you the truth, I'm enjoying it. No actor wants to be out in the sun among a 100 people who ask questions all the time. Instead, he or she can chill in an AC van or a luxury suite. But now, I'm really loving my job as a director and the responsibility thrust upon me. I personally think acting is like a 9 to 5 job but directing is a lot more fun.
Was there any change in the script after you took over?
We followed the script of Vijendra Prasad ji who conceived it based on the life and times of Jhansi ki Rani. He and Prasoon Joshi, who has written the dialogues and songs, helped. They are my pillars and have done a wonderful job. The compositions of Shankar-Ehasan-Loy have also gone viral. Some scenes were re-shot, but it has only enhanced the final product.
Some people are comparing Manikarnika with Baahubali, as both the films have the same writer.
Baahubali 1 and 2 are fantasy-action oriented films . Here, I'm doing a biopic on Rani Laxmibai of Jhansi and people know about her from history books. You cannot take too much liberties when you make a biopic.
What are your thoughts on the clash with Hrithik Roshan's Super 30, also due for the Republic day weekend?
Not that I know of ....
The film is getting a wide release in South India in Tamil and Telugu...
I'm more South Indian now than before. I love South Indian food and visit Coimbatore on a regular basis to visit the ashram of my guru, Sadhguru. Queen is also being remade and getting released simultaneously in four South Indian languages – Tamil, Telugu, Kannada and Malayalam, with four different heroines. I hope all four films succeed at the box-office. Manikarnika, I'm sure will attract the audiences in South as it is dubbed in Tamil and Telugu - two very important markets.
Which are your forthcoming films?
Mental Hai Kya with Rajkumar Rao; I loved working on it. I'm shooting for Panga with Ashwini Iyer, again a very exciting sports film. Then there is Imli with Anurag Basu; and I will be soon directing another film.
Will you play a conventional heroine opposite a big hero if you get an offer?
No more 'running around trees' kind of roles for me. I'm through with that phase. After doing a film like Manikarnika, I feel my life has not only changed but has a purpose.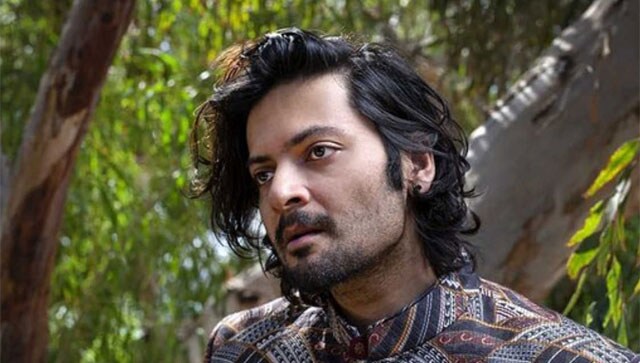 Entertainment
Fazal essays the role of Zafar in the popular buddy comedy film franchise, which started with 2013's 'Fukrey', followed by a sequel 'Fukrey Returns' in 2017.
Entertainment
After shattering records with massive critical acclaim back in 2001, Zee Studios is back with the most anticipated sequel of 'Gadar 2,' that redefined patriotism, love and passion in Bollywood!
Entertainment
The actor is undoubtedly one of the best actors in Indian cinema