Kangana Ranaut faces Twitter backlash for criticising Citizenship Amendment Act protests
Kangana Ranaut on Monday condemned the CAA protests, and said people should not instigate violence in the name of democracy.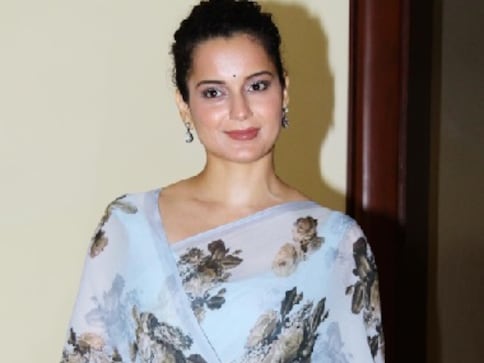 Kangana Ranaut's recent comments, condemning violence during the protests against the Citizenship Amendment Act, have now received backlash.
In an attempt to back her point, Kangana said, "In our population, only three to four percent of people pay taxes. The rest of them are actually dependent on them. So who gives you the right to burn buses, trains, create ruckus in the country. One bus costs a lot. It's not a small amount. And the condition of this country is such that there are so many, who are dying of malnutrition."
This technical figure was taken as a talking point on social media, with many reacting at the actress' ignorance regarding the tax breakup. Preeti Sharma Menon, the National Executive Member of the Aam Aadmi Party, wrote 65 percent of the tax revenues are collected through indirect taxes on commodities like fuel, water, and even bus tickets.
Check out the tweet by Preeti Sharma Menon
Karuna Nundy, an advocate in the Supreme Court, quoted the actress' statement, and sarcastically pointed out maybe Kangana, through her words, intended the "three to four percent" of the Indians had a right to burn buses and vandalise public property. 
Check out Karuna Nundy's post
From sharing memes to carefully explaining where Kangana factually slipped up, Twitterati reacted to the actress' comments.
Here is what they said
Entertainment
'Someone cast these Two in a Film', demand Ranveer Singh and Kriti Sanon fans.
Entertainment
From an industry outsider to a leading young superstar, Kartik Aaryan's Bollywood journey truly stands out from his contemporaries.
Entertainment
Actor Nushrratt Bharuccha says she feels encouraged to choose the most entertaining and engaging stories and scripts.