Kalpana Lajmi's films highlighted varied aspects of womanhood — from Rudaali to Daman
After making her debut as an assistant director on one of Shyam Benegal's films, Kalpana Lajmi went on to make movies with women and womanhood at their very core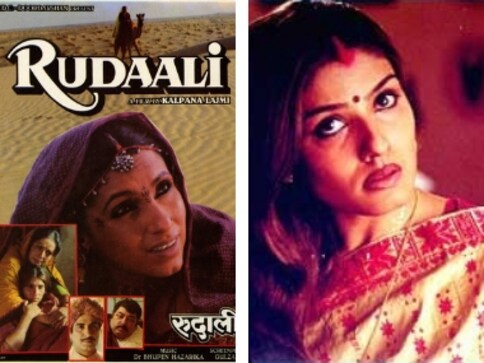 Renowned filmmaker Kalpana Lajmi breathed her last at Kokilaben Dhirubhai Ambani Hospital in Mumbai early morning on 23 September. The writer-producer had been diagnosed with kidney cancer last year. Actors close to her tweeted their condolences, remembering her polemic against exploitation of women, which often formed the crux of her films.
After making her debut as an assistant director on one of Shyam Benegal's films, she went on to make movies which had women and themes of womanhood at their very core. From starting a conversation about marital rape and the struggles of the LGBTQIA community, to exploring India's urban landscape, here's a look at some of her most noteworthy outings.
Rudaali
Probably the most acclaimed Kalpana Lajmi directorial, Rudaali was India's pick for the Best Foreign Language Film at the 66th Academy Awards. However for some reason, the film was not accepted as a nominee. Starring Dimple Kapadia, Raakhee and Raj Babbar in lead roles, Rudaali borrowed its plot from Mahasweta Devi's short story about Shanichari, a woman in a caste-conscious village in Rajasthan. Tears evade Shanichari even as the biggest tragedies strike her repeatedly.
Darmiyaan: In Between
Set in Bollywood in the 1940s, Darmiyaan: In Between tells the story of a famous actress who finds out her son is intersex. She refuses to accept the child as her own and addresses him as her younger brother till destiny reverses the roles. A poignant tale of love, loss, and acceptance, the film is considered way ahead of its time, by giving the LGBTQIA community a voice.
Daman: A Victim of Marital Violence
A chilling narrative capturing the horror of marital rape an violence, Daman got its leading lady, Raveena Tandon, the distinguished National Award. The story follows the life of Durga (Tandon), a young woman born into a poor family, who is married off to a man with a raging temper. Her life is turned upside down as her drunken husband beats her up and forces himself on her, forcing her to live a life of anonymity, only to be tracked down again.
Chingaari
Starring Sushmita Sen, Chingaari is an impassioned attack on using religion as a tool to subjugate women, especially those on the lowest rung of the socio-economic ladder. Chingaari exposed Indian society's double standards which allow men to exploit women to fulfill their desires, but keep women from claiming agency. The film ends with Sen, who plays a prostitute, avenging the death of her lover by killing the main priest of her village.
Kyon?
Although different from the films in her repertoire, Kyon? made for an edge-of-the-seat thriller, directed by Lajmi. Set in urban India, the film aimed to shine a light on the problems faced by the privileged teenagers in the country. Sex, alcohol and drugs remained Lajmi's focal points in Kyon? to show corrupt morals and lack of remorse in the younger generation.
Other lesser-known films in which Lajmi showed her directorial prowess include A Work Study in Tea Plucking, D.G. Movie Pioneer, Along the Brahmaputra, Lohit Kinare and Ek Pal.
Entertainment
Celebrities including Deepika Padukone, Ranveer Singh, Amitabh Bachchan along with his family, Kiara Advani, Janhvi Kapoor, Kangana Ranaut, Allu Arjun, Kartik Aaryan, Karan Johar, among others shared videos of themselves as they clanged 'thalis'
Entertainment
Twitter users were furious at Jimmy Kimmel's error in calling RRR a "Bollywood" movie and immediately expressed their displeasure at the matter.
Entertainment
The video of the actor's gesture is going viral on social media.