Kaithi director Lokesh Kanagaraj reveals plan to expand film into a franchise: 'I have the idea for both a prequel and sequel'
Kaithi is the second film by Lokesh Kanagaraj, who made his directorial debut with Maanagaram.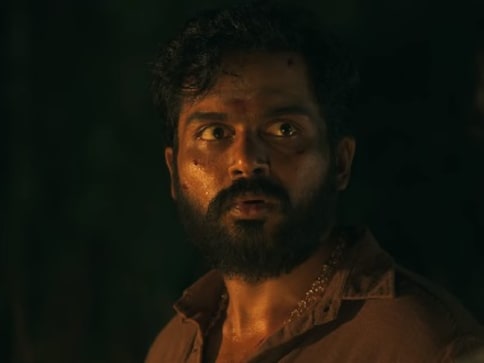 It has been 10 days since the release of Lokesh Kanagaraj's Karthi-starrer Kaithi released in cinemas and the buzz around it is yet to die. The film's screen count has seen a rise by 15 percent, while its screen capacity and quality has witnessed a 30 to 40 percent jump.
Kaithi, which has an emotional core that rides high on adrenaline, had firmly placed Lokesh as a director with a fan following of his own. The filmmaker, who is currently shooting with Vijay in smog-ridden Delhi, spoke exclusively to Firstpost about his latest directorial and how he plans to make Kaithi a franchise.
Excerpts from the interview:
Everyone was amazed by the climax sequence featuring the Gatling gun (first used during the American Civil War). When did you first think of incorporating it in your film?
My memory of the Gatling is from the Terminator and Rambo movies. I think one of Salman's Tiger movies also had it. If you look at it, the entire story of a Kaithi is about 'what if?' So, I wanted something that would take the action scenes to another level. Imagine how exciting it is on paper to have a lungi-clad man wield a Gatling. We worked hard on this scene. Mumbai-based film explosion expert Vishal Tyagi and more than 15 others worked for three full nights on this scene. It came together very well, and thanks to pre-preparation.
At any stage of the pre-release publicity, did you wonder if people will accept the story?
Shortly before release, I had a discussion with producer SR Prabhu and I did tell him that some scenes will receive curious questions, and that did happen. After all, this is a film that falls between fiction and fantasy, and there was a father-daughter angle too. But the love that the film has received has overwhelmed me.
Reviews specifically acknowledged the airtight screenplay that did not sacrifice logic at any stage. How did you work on integrating the different story threads?
Once I caught hold of the main line, I worked on it, block by block, episode by episode. I kept second-guessing myself when developing the backstories for everyone, and also thought about it from the point of view of the audience. How do I explain, I love jigsaw puzzles, and stitching together the various blocks was like putting together a puzzle. This took me about six to eight months.
But none of this would have translated on screen but for the taut editing, right? In many places, one did not know where your job ended, and where Philomin Raj's began…Definitely. It helps that he's a close friend and that we have been together since my short film and corporate ad days. More than anything else, he knows my style, he can guess my next step. But despite this familiarity, we manage to surprise each other. We would have decided to cut a scene in a certain way, and he would have done something a little differently to lend it a new layer.
Could you give an example?
Take the scene where Dilli (Karthi) is getting into the lorry and drug lord Anbu is trying to climb the walls of the police station using a rope. In the script, these were running parallel. When the camera is on Anbu, the song being played is 'Metro Channel (from Indhu)'; when he finally lands on the roof of the station using a rope, Philomin had cut it to the line Laurel and Hardy…That left me smiling.
In your opinion, what was the scene/s that got people hooked to the film?
Dilli's dialogue that no one knows what he was doing before spending 10 years in prison, and the scene where the father and daughter meet. I have a daughter, and I teared up while writing that.
Both Maanagaram and Kaithi primarily take place in the dark, and over the course of a night. Where does this fascination for post-dusk hours come from?
I guess that's my hat-tip of sorts to Martin Scorsese (the underrated After Hours is an eternal favourite) and Quentin Tarantino. I believe movies shot in the dark are underrated. They offer so much scope in terms of lighting. I still remember how during the hostage situation in a Die Hard movie, the darkness made it very atmospheric. In a way, this film was a reverse of that situation, where the bad guys are locked inside a police station that is under siege.
With Kaithi, you have also triggered new love for certain 90s songs such as 'Pudhu Rotulathaan' and 'Jumbalakka'.
Ah, yes, I am a 90s kid! This was purely coincidence. When I was writing a scene, 'Aasai Adhigam Vechu' was playing, and I wondered how it would be if we could do a medley. There's deep nostalgia here. These were all songs we waited to listen to when the cassettes were released. Everyone reacted very well to it when I suggested the idea. And, I guess it worked well with the audience too.
In a standout scene, you show Karthi recites a verse from the Thiruvasagam. There is also a line where he speaks of faith. Surely there's more to it.
I placed it to establish that he's a devotee of Sivan. But, you'll have to wait for the prequel/sequel in some years to know the why of it (laughs).
So, there could be a prequel?
Well, I have the idea for both a sequel and prequel and depending on everyone's schedule, we will go ahead with one. But, one thing is for sure. Kaithi will be a franchise.
In hindsight, is there some element of the film you feel you could have worked better on?
Yes. The CG. I wish I had a little more time.
A reviewer had mentioned how your women, though well written, seem to be present just to make better people of the men, to lend the film emotion.
That's a new perspective. Let me read why she felt that way. I never write differently for men or women. But I know I can never sell glamour, and so don't walk that zone. In my head, I could only see Dilli's love for his dead wife and the daughter he's never seen.
The film has received great reviews for the cast and crew, including actors Narain and George Maryan. Whom are you happiest for?
For Karthi, more than anyone else. Because of the man's belief in what he committed for. We shot on chilly nights in Thenmalai, Hanumanthapuram and some forest-like areas, and we were in jackets and shoes. Karthi was in costume, and even if I told him to head to the caravan when we had a two-hour gap between shots, he would refuse, because he did not want to slip out of the zone. He would plug his headphones, listen to some music, nurse a tea or coffee, and wait. He gave us total creative freedom, and was fully with me from 7 pm, where we would take the first shot to 6 am, when we would wrap up. Indha manushan indha vetriyai deserve pannrar (This man deserves this victory).
Entertainment
People are celebrating the release of Ajith starrer 'Thunivu' not just at the cinema halls but also streets of France by bursting crackers, hooting, lighting smoke bombs, dancing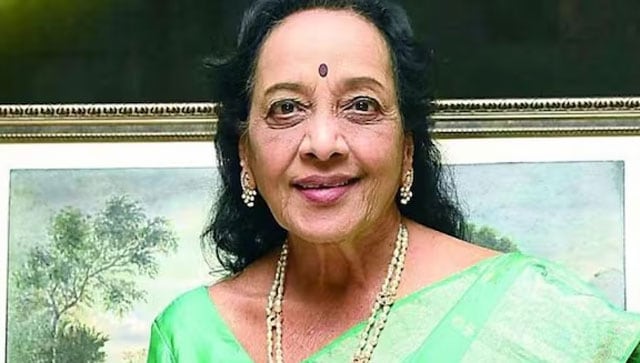 Entertainment
She had won the Filmfare award for Hindi Film 'Milan'. Some of her iconic films include 'Missamma', 'Gundamma Katha' and 'Sri Krishna Tulabharam'.