Kaala gets new Hindi trailer; Sonakshi hangs out with Real Madrid's Gareth Bale: Social Media Stalkers' Guide
The Hindi trailer for Kaala released; Sonakshi Sinha plays football with Real Madrid's Gareth Bale.
What's more fun than passing off stalking celebrities on social media as work?
Very little, right?
And so, we scanned the Instagram and Twitter accounts of celebs from India and abroad, to bring to you weekly updates from the interwebz. Who tweeted to whom? Who re-posted last night's party pics? Who went on a rant about what. Whatever it is, don't worry, we've got you covered.
We stalk, you read. Deal?
The Hindi trailer for Kaala released
Rajinikanth versus Nana Patekar... HINDI trailer of #Kaala #KingOfDharavi [Hindi]... Costars Huma Qureshi... Directed by Pa. Ranjith... 7 June 2018 release... Link: https://t.co/7K5jRgeUTi

— taran adarsh (@taran_adarsh) May 29, 2018
Film analyst Taran Adarsh posted on Twitter the new trailer for superstar Rajinikanth's Kaala. The trailer is in Hindi and shows all major characters of the movie and their agendas. The highly-anticipated Kaala is scheduled for release on 7 June.
Special Parmanu screening for Indian Army personnel
#Mumbai: A special screening of John Abraham film's Parmanu-The Story Of Pokhran was organised today for Indian Army personnel. pic.twitter.com/vfk0FQSxu9

— ANI (@ANI) May 29, 2018
John Abraham's Parmanu: The Story of Pokhran is based on, as the title suggests, India's  journey to becoming a nuclear power through 1998's historic and top-secret Pokhran-II nuclear tests. It therefor makes sense for the makers of the movie to organise a special screening for personnel of the Indian Army.
Rishi Kapoor pays tribute to Prithviraj Kapoor
Prithvinath Kapoor. Born- 3rd November, 1906, Samundri, Lyallpur District, Punjab, British India - Died-29th May,1971, Mumbai,India as Prithviraj Kapoor (Changed name) Remembering you! Wikipedia has got the year of death wrong. pic.twitter.com/ouvOBVvC4H

— Rishi Kapoor (@chintskap) May 29, 2018
Rishi Kapoor took to Twitter to pay tribute to his late grandfather Prithviraj Kapoor who died on this day in 1971. The actor said that he is remembering his late grandfather on the occasion of his 47th death anniversary. Rishi Kapoor also corrected Prithviraj Kapoor's year of death and wrote that Wikipedia got the date wrong.
Jacqueline Fernandez posts video from reality show of a kid refusing to hug her
Celebrities do receive a lot of love, but sometimes the opposite happens. Like when Jacqueline Fernandez asked a child contestant on a reality show if he wants to hug her, the child plainly refused and said 'No'. This was followed by Salman Khan taking Jacqueline to the stage so she can secure the hug she was refused.
Tiger Shroff still doing insane things
Tiger Shroff is definitely one of the most gifted and athletic actors around. He proves it on his Instagram all the time. This time too the actor can be seen doing a side flip straight into the sea in a slow-motion video. Tiger Shroff captioned the video with several hashtags, "#crashlanding #mothernature #chillinwithmyfellowfishies"
Sonakshi Sinha hangs out with Gareth Bale
Sonakshi Sinha posted some happy selfies with Real Madrid and Wales footballer Gareth Bale. The actress can also be seen on the football field alongside the football star practicing her kicking skills. Sonakshi also wrote about Bale's last goal during the Liverpool and Real Madrid UEFA Champions League final calling it 'such a burn'.
Kajol teases Incredibles 2 appearance
Just wait and watch! pic.twitter.com/2a4fFhHMIf

— Kajol (@KajolAtUN) May 29, 2018
Kajol posted on Twitter a video of the Incredibles superhero family watching her on the television. Kajol then asks her fans to wait for further announcements. It has been reported that the actress will be lending her voice to Elastigirl in the Hindi dubbed version of Disney Pixar's Incredibles 2.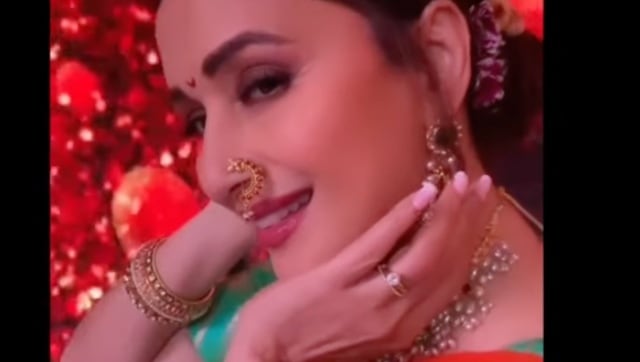 India
Megastar Amitabh Bachchan joined in the fun, sharing a hilarious video that superimposes the Singhala track over a dance scene from the movie Kaalia
Entertainment
Laal Singh Chaddha, shot across 100 locations around the globe, finally wrapped up production in Mumbai.
Entertainment
Sooraj Pancholi was booked for alleged abetment to suicide in the case and is now out on bail.