Kaala art director Ramalingam on working with Rajinikanth and recreating Dharavi, Dhobhi Ghat in Chennai
More than 2,500 workers toiled day and night to recreate the real Dharavi slum in Chennai for the shooing of Rajinikanth-starrer Kaala.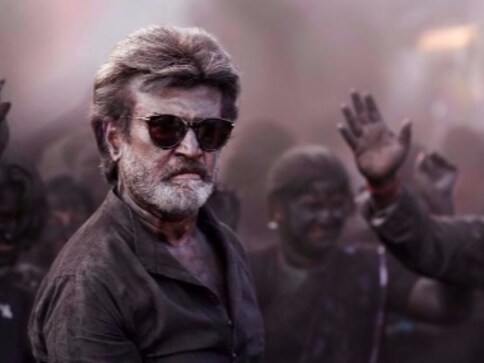 In a recent press meet, FEFSI Chief RK Selvamani pointed out how superstar Rajinikanth's Kaala provided employment to nearly 10,000 workers for six months by choosing to recreate Mumbai's famous Dharavi slum in Chennai. To learn about the sprawling Dharavi set erected for the film, Firstpost got in touch with art director Ramalingam, one of Rajinikanth's ardent fans since childhood.
"In most films, sets will be erected in batches corresponding to the sequences planned to be shot. But director Pa Ranjith was pretty sure about recreating the entire crossroad stretch and the 90 feet road of Dharavi first before we started rolling. When the onus was on me, it always helps me to push harder. With close to two months of pre-production and planning, it took eight months to complete the entire artwork. Kaala was a treat to devour for a famished technician like me. I enjoyed every second of my work," said Ramalingam in this exclusive conversation with Firstpost.
Ramalingam's love for colors and aesthetics stems from his experience in Therukooththu (a street theatre form of Tamils). "My father was a Therukooththu teacher. Therukooththu showed my way to the cinema. After my father's demise, when I wanted to learn the art and perform, his fellow artists were puzzled because they feel so low about their art form. But when Ranjith, the person who directed Rajnikanth, attended one of my plays, it helped them realise how valuable it is. Now, I have formed a troop named 'Roobagam Therukooththu Naadaga Sabha' through which we demonstrate politics and other burning issues of the state with trained young artists," says Ramalingam.
Talking about Kaala and his inputs in designing Rajinikanth's house in the film, Ramalingam said, "Kaala is about a person (Kaala Karikaalan played by Rajinikanth) who migrated from Tirunelveli and settled in a chawl in Dharavi. So his house in the chawl has the props from both the places. He lives with his family which includes his five sons. I sketched four to five ideas for Kaala's house to match the vision of the director. I gave my inputs for Kaala's bookshelf because Ranjith and I share the same ideologies so I know what his expectations would be. We had spent a lot of days in Dharavi to gather the minutest details and essential construction specifics of properties, like the type of furniture, floorings, and interiors. Procuring these items was the only challenging task."
Ramalingam said he began working on the construction of the set well in advance before the project went on floors. "More than 2,500 workers toiled day and night to recreate the real Dharavi slum in Chennai. At any time, there would be a minimum of 500 persons on the set. We constantly kept improvising on various minute details in the set from time to time. Art direction is a significant part of filmmaking which reflects the lives of people and their natural habitat in an authentic manner," he stated, adding that he is elated to see people notice his work already from the promos.
Ramalingam says recreating Dhobi Ghat and Kumbharwada in Chennai proved to be very demanding. "Dharavi is a microcosm of various cultures and interest, and you can encounter people with heterogeneous values and traditions. So I kept visiting the place to gather more components of the land, housing and other factors in Dharavi. Even during the shooting, I used to take a break and visit Dharavi and come back with a new stockpile of details which we would implement in the set. We have recreated the UNESCO-recognised heritage site Dhobi Ghat, the world's largest open-air laundry, from Dharavi. We have also built Kumbharwada, which specializes in producing pots. It was quite a memorable experience to recreate iconic places of public interest," he explained.
Ramalingam says he has been a staunch follower of Rajinikanth's on-screen persona since his childhood days. "In my village during my school days, Rajnikanth and Vijayakanth were the rivals. When Vijayakanth's fans played two consecutive films of him, we wanted to show our dominance. So I sneaked a sack of rice from our fields and arranged some more money with my friends to buy four Rajini films. The next day, we played them continuously with serial lights, flowers and posters. All the villagers were shell-shocked by what we did," said Ramalingam, recalling his love for Thalaivar.
Ramalingam says it has been a dream-come-true moment for him to work in two consecutive films of Rajinikanth. "I was dumbfounded by Rajini sir's hard work and energy. Even at this age, he enjoys stunt sequences, and he didn't use a body double. He was doing stunts in the rain for the whole day. Again, in the night, he was performing strenuous fight sequences amidst 100 LPG cylinders connected with pipes and flames all over the place. I was awestruck by his passion and energy. Kaala will cater to both Rajinikanth fans and Ranjith fans. It will be a complete treat," he said on a concluding note.
Produced by Dhanush's Wunderbar Films and Lyca Productions, Kaala is slated to hit screens worldwide in Tamil, Telugu, and Hindi on 7 June. The runtime of the film, which is certified UA, is revealed as 166 minutes and 59 seconds.
Santhosh Narayanan has composed the music for the filmK which also stars Huma Qureshi, Nana Patekar, Anjali Patil, Eswari Rao, Samuthirakani and Sakshi Aggarwal in important roles.
(Also read — Kaala cinematographer Murli on working with Rajinikanth, Nana Patekar: A treat to watch them perform on set)
Entertainment
Baldwin's legal team in February sought to disqualify special prosecutor and Republican state Rep. Andrea Reeb of Clovis based on constitutional provisions that safeguard the separation of powers between distinct branches of government.
Entertainment
Martin Garrix, the world's No. 1 DJ, in an exclusive interview with Firstpost, spoke about his shows in India, earliest memories of the country, and what we can expect from him in 2023.
Arts & Culture
Artist Nandita Desai evokes nostalgia through her upcoming art show 'The Stone and the Brick' from 13-19 March at Jehangir Art Gallery.