FEFSI chief miffed with Ajith's Viswasam crew for holding shoot in Hyderabad and not Tamil Nadu
RK Selvamanu expressed his displeasure about Thala Ajith's Viswasam team conducting the film's shoot in Hyderabad, which has deprived job opportunities of various workers in Tamil Nadu.
Popular director RK Selvamani, the incumbent president of influential trade body FEFSI (Film Employees Federation of South India), has expressed his displeasure about Thala Ajith's Viswasam team conducting the film's shoot in Hyderabad, which has deprived job opportunities of various workers in Tamil Nadu.
"During the recent two-month-long strike period, we had to combat various difficulties of our workers who were struggling to make ends meet. Despite all the hardships, we stood our ground with the producers and cooperated for the shutdown. We also offered several concessions to producers in the hope that it will pave the way for more productions and an increase in job opportunities. But, when certain films needlessly plan their shooting schedule in non-Tamil Nadu regions, it deprives our workers of their job prospects," RK Selvamani told reporters in a press meet in Chennai.
Selvamani showered lavish praise on the makers of Rajinikanth's Kaala for providing employment to 10,000 workers. "Rajinikanth's Kaala is a great example. It employed nearly 10,000 workers for six months continuously. It was possible only because the team decided to recreate the entire Dharavi in Chennai with a sprawling set. Not just our workers, the project also benefitted people across departments. Workers from logistics, catering and the whole locality where the set was mounted was happy for six months when the shooting happened in Chennai."
Selvamani questioned the makers of Viswasam and sought the interference of actors involved in the film (pointing to Ajith) to avoid such happenings in future. "Ajith's Viswasam team is shooting in Hyderabad. Why do they have to build a floor set in Hyderabad? It robs our opportunities. Chennai has a lot of studios like EVP Film City, Gokulam Studios, etc. Just because it's convenient for a handful of people, they shouldn't let down others," said.
Adding further, Selvamani reasoned, "When a team is going to foreign locations for a song shoot, it's understandable that they need exotic visuals to showcase in the film. When you don't have road permission to shoot a particular scene in Tamil Nadu, then it's reasonable to move to other locations. When the script demands, then it's okay. We don't have any intention to interfere in the creative freedom of directors and actors. But, it's entirely unjustifiable to recreate a Tirunelveli or a Chennai set in Hyderabad. Please don't destroy the livelihood of our people. I sincerely request the actors and producer of Viswasam to rethink twice next time before making such decisions."
Produced by Sathya Jyothi Films, Viswasam marks the fourth collaboration of director Ajith and Siva after Veeram, Vedalam, and Vivegam. The project also marks the fourth association of Nayanthara and Ajith after Billa, Aegan and, Arrambam. The project went on floors earlier this month with a song shoot before Nayanthara joined the team.
Selvamani also revealed that the construction of FEFSI's long-in-the-making film studio is on the verge of completion. "It's going to be one of the biggest studios in South Asia. It's the biggest film studio in India regarding its size. It's spread across 15 acres and located in Paiyanur near Mahabalipuram. In 2010, the government of Tamil Nadu allotted lands for constructions of houses to workers and a film studio. We have finally finished the construction of the studio and the inauguration will be held in July. We have sought the permission of our Tamil Nadu Chief Minister and prominent dignitaries from the central government too will attend the event," said Selvamani.
"The studio has been named after the late former Chief Minister and the founder of ADMK, MG Ramachandran. The studio will be called MGR Centenary Film Studio since we are celebrating the 100th year of MGR now," said Selvamani.
also read
India
As Prime Minister Narendra Modi inaugurates the new Parliament building on Sunday, a key part of the event will be the installation of a 'sengol', a golden sceptre. It was received by Jawaharlal Nehru on 14 August 1945 and symbolised the transfer of power from the British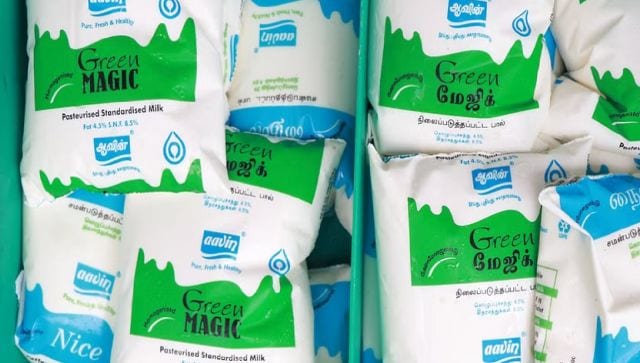 India
It was Amul vs Nandini in Karnataka last month, as the Gujarat firm's announcement to enter the fresh dairy market in Bengaluru triggered a political storm. Now there are similar concerns in Tamil Nadu with CM Stalin saying that Amul is infringing on Aavin
India
After the tragic incident, concerned people came to their aid, recognising the severity of their injuries, and swiftly took them to the hospital