Justin Bieber, Hailey Rhode Baldwin's Instagram updates put rumours to rest on couple's marital status
Justin Bieber and Hailey Baldwin got engaged during a weekend trip to the Bahamas in July this year.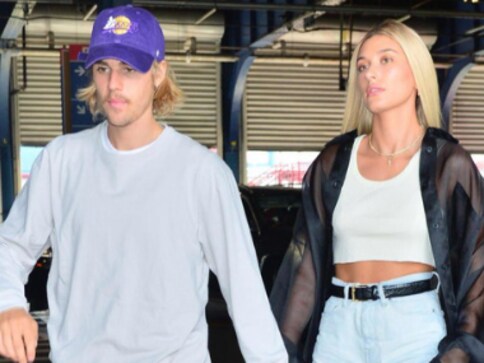 Youth icon and Canadian pop star Justin Bieber finally confirmed his marriage to model Hailey Baldwin on social media. On 16 November, Bieber shared a picture on Instagram with Baldwin and captioned it saying, "My wife is awesome."



View this post on Instagram
Beiber and Baldwin got engaged in July but chose not to comment on their relationship in public. However, social media and news channels went buzzing with speculations and reports of them getting engaged during a weekend trip to the Bahamas. In a few days, Bieber wrote a post on Instagram and officially announced their relationship status. 
There were several media speculations on the couple's marital status after they were seen outside a New York City courthouse which usually issues marriage licences. But Baldwin tweeted denying they got married, only to delete the tweet later. Baldwin has now changed her Instagram profile name to Hailey Bieber, further substantiating Justin's "my wife" caption.
While Bieber, 24, last dated singer-actor Selena Gomez, Baldwin, 21, was recently linked with singer Shawn Mendes after the pair attended the Met Gala in New York together in May.
Entertainment
Going into the untold atrocities of Argentina's last civil-military dictatorship from 1976 to 1983, Argentina, 1985 cuts into the mordant moral dilemma without any hint of self-righteousness.
Entertainment
While Megan definitely is a humorous horror venture, to call it a horror-comedy would be impolite.
Entertainment
In the last years of her life, Gina Lollobrigida's name more frequently appeared in articles by journalists covering Rome's courts, not the glamour scene, as legal battles were waged over whether she had the mental competence to tend to her finances.