Justice League, Tumhari Sulu, An Insignificant Man, Aksar 2: Know Your Releases
Justice League is a true-blue superhero flick with loads of actions and CGI elements, while Tumhari Sulu is a slice-of-life film.
After scoring a win with Wonder Woman, DC and Warner Bros is all set to offer cinegoers their biggest-ever visual spectacle in the form of Justice League. All of DC's major superheroes — Superman, Batman, Wonder Woman, The Flash, Aquaman, Cyborg — will step in to save the world.
Bollywood-wise, there's Vidya Balan's slice-of-life film Tumhari Sulu. Ever since its first look was released, there's been much positive word-of-mouth buzz around the film.
Aam Aadmi Party chief Arvind Kejriwal also debuts on the screen, with the documentary film An Insignificant Man. The documentary chronicles the journey and ascent of Kejriwal and his party at the political podium of the world's largest democracy.
Justice League

What's it about: Bruce Wayne (Batman) and Diana Prince (Wonder Woman) get together to form an unprecedented league of superheroes to save the planet from an impending catastrophe. With Superman apparently gone (read: dead), the newly-formed league gets set to fight what could be their biggest battle so far.
Who is in it: Gal Gadot, Ben Affleck, Henry Cavill, Jason Momoa, Ezra Miller, Ray Fischer
Why it may work: It's J.U.S.T.I.C.E L.E.A.G.U.E guys! One may safely assume that a film starring the DC comicverse's most loved superheroes will do well at the box office — or at least have a huge opening. Plus, after their Batman V Superman: Dawn of Justice debacle, the studio redeemed its position with the super-successful Wonder Woman starring Gal Gadot. WB is going to cash in on Gadot, alongside the new cast members.
Justice League is directed by Zack Snyder.
Also read: Justice League early review roundup: Ben Affleck-Gal Gadot starrer is not perfect but still fun, say critics
Tumhari Sulu

What's it about: Tumhari Sulu revolves around the life of Vidya Balan's character Sulochana (Sulu) who is a doting mother and wife by day and radio jockey by night. The slice-of-life flick breaks plenty of stereotypes — pertaining to women, heroism, work-life balance etc.
Who is in it: Vidya Balan, Manav Kaul, Neha Dhupia, RJ Mallishka
Why it may work: The film stars Vidya Balan — do we need any other reason? Over the years, Balan has established herself as a brand and identifies with films that have strong, independent women at the forefront. Also, the filmmakers claim TS has the old world charm typical of a Hrishikesh Mukherjee film or a Basu Chatterjee film. It's been quite a while that we have watched films of that genre; so Tumhari Sulu might be the breath of fresh air we all have been waiting for.
Tumhari Sulu is directed by Suresh Triveni.
Also read: Tumhari Sulu music review: This concoction of uplifting songs is redolent of loving others, and yourself
An Insignificant Man

What's it about: With never-before-seen footage, the film offers unique insight into a fledgling Aam Aadmi Party's battle between survival and extinction in the largest democracy in the world. The film gives an insider's view into Arvind Kejriwal's brand of politics which has been labelled selfish, dangerous, anarchic and yet revolutionary, as mentioned in the official synopsis of the film on IMDB.
Who is in it: Arvind Kejriwal, Santosh Koli, Manish Sisodia, Yogendra Yadav
Why it may work: Documentary films rarely stand a chance competing with commercial entertainers, but Kejriwal, who is an expert at grabbing headlines, might cast his spell with this film. His arrival in Indian politics was unarguably a major event; knowing what went into it would also be quite some thing.
An Insignificant Man is directed by Khushboo Ranka and Vinay Shukla.
Aksar 2

What's it about: It is a crime-thriller, quite in tandem with its predecessor Aksar (2006) starring Emraan Hashmi, Udita Goswami and Dino Morea. However, the film is not a sequel because it is completely an independent story. It is about a married man's desire for a woman, which makes him devise a plan to end his marriage and leave his wife for the 'other woman'. But little does he know that he himself is a part of a bigger plan.
Who is in it: Zarine Khan, Lilette Dubey, Gautam Rode, Abhinav Shukla
Why it may work: The film has few chances of having a good opening this weekend because of the relatively little-known cast. The original Aksar too was remembered only for its music. But giving this film the benefit of doubt, some substantial material in the script might actually make this a surprise hit.
Aksar 2 is directed by Ananth Narayan Mahadevan.
Entertainment
Madhav Moghe, who also starred in Partner, Ghatak and Damini, passed away at his home in Mumbai on Sunday.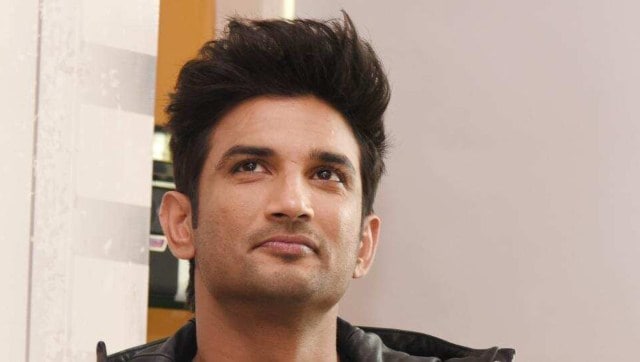 Entertainment
Sushant Singh Rajput's father Krishna Kishore Singh had appealed against the single-judge order refusing to stay the release of the film Nyay: The Justice, allegedly based on late actor's life.
Entertainment
Here's charting the feud between Dwayne Johnson and Vin Diesel, after the latter recently confirmed he won't appear in the tenth and eleventh Fast & Furious movies.