Justice League box office collection: DC film tops India, China markets; stumbles in US
Capitalising on the rather meek competition from Hindi films like Tumhari Sulu and Aksar 2, Justice League completely dominated the Indian market.
Justice League took the top spot at the Indian box office over the weekend with a gross of Rs 7.82 crore ($1.2 miliion) on the opening day, according to a Warner Bros studio estimate.
Capitalising on the rather meek competition from Hindi films like Tumhari Sulu and Aksar 2, DC Comics' latest film completely dominated the market.
Forbes reported that Justice League had the third largest opening for a Warner Bros film in India and the largest ever for a Warner Bros-IMAX release.
Having released in 65 markets around the world, Justice League is estimated to have earned a cumulative total of $70.7 million globally.
The film ruled the Chinese box office with an estimated gross of $37 million from the screenings on Friday and Saturday, according to a report on Variety.
It is interesting to note that the film's foreign earnings make up for nearly 65 percent of the total gross while domestically, in the US, it has not fared particularly well. With an estimated earning of $38.8 million on Friday, Justice League did only marginally better Wonder Woman (which made $38.2 million) in terms of opening day domestic gross in the US. Despite boasting a team of superheroes like Batman, Superman and Wonder Woman, the film could not even match up to the opening day earnings of similar critically panned DC films like Suicide Squad ($65 million), Man of Steel ($56 million) and Batman vs Superman ($81 million).
While the film has been received well in the foreign markets, it is hard to see it surpass the weekend tally of this year's Marvel films like Spider-Man: Homecoming and Thor: Ragnarok. Both the Marvel films had the biggest opening weekend tally in India for a Hollywood film with Thor: Ragnarok earning Rs 34 crore ($5.2 million) and Spider-Man: Homecoming ($6.4 million).
All this means is DC Extended Universe will continue to remain in the shadows of the Marvel Cinematic Universe for the foreseeable future.
Find latest and upcoming tech gadgets online on Tech2 Gadgets. Get technology news, gadgets reviews & ratings. Popular gadgets including laptop, tablet and mobile specifications, features, prices, comparison.
Entertainment
Jim Carrey talks about choosing to co-write a fictional tale rather than a memoir, although the protagonist of his book is a "representation" of him.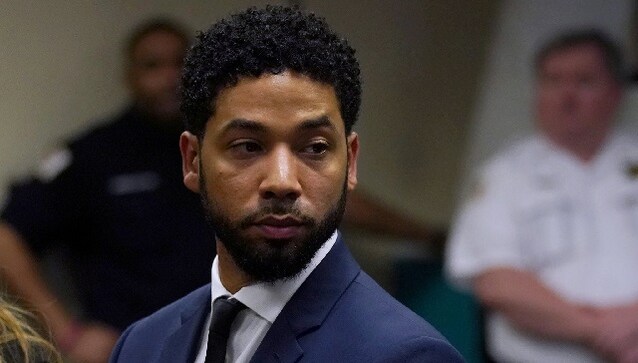 Entertainment
The brothers, who initially said they were done cooperating with prosecutors in the Jussie Smollett case, changed their minds after a 9mm handgun seized during a search of their home last year, which had gone missing, was located again.
Entertainment
The suspension of theatrical releases during the lockdown has come as a blessing in disguise since the films are no longer merely judged by box office pull.