Just how awful is Nivin Pauly's new film Saturday Night?
Saturday Night is an incurably imbecilic film which thinks friends are bonded by rowdyism. Little do they know.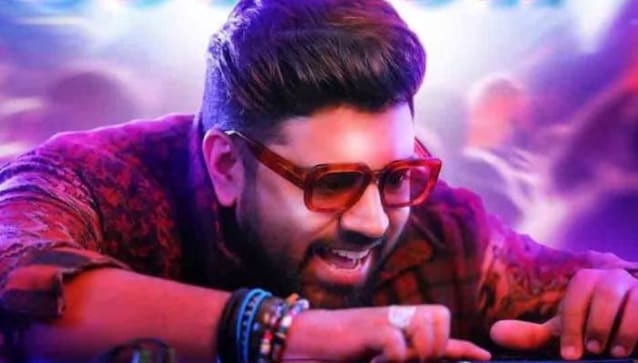 If a film is subjected to mob lynching, as the new Nivin Pauly starrer Saturday Night has been, one tends to be protective about the victim. It's the koi-patthar-se-na-maarey-mere-deewane-ko syndrome.
I am sorry to say I found Saturday Night indefensible. I threw up my hands in the air midway and almost switched off. But then better sense prevailed: I had to see this to the end, if for no other reason, than in the hope that it would all come together finally.
Alas, if wishes were horses….camels would not have to stay thirsty for days and weeks.
I mention camels because I did spot a few at the beginning of the film which opens in Dubai where we meet Justin (Saiju Kurup) under the most bizarre and bland circumstances. It takes the unsettled screenplay (Naveen Bhaskar) a while before Nivin Pauly is introduced.
This is not the first time Nivin has played "one of the boys", sportingly positioning himself in an ensemble cast, which makes sense when Aamir Khan does Dil Chahta Hai. But in this meandering anorexic and flabby plot Nivin trying to have fun with "the boys" is pointless. More alarming than Nivin's scriptural misfire is his weight gain. Nivin seems as out-of-shape and breathless as the script.
How I wish I could say Nivin overrides the script's inherent rudderlessness. Sorry to say, it is embarrassing to watch this engaging actor from Moothon and Premam simulating a spryness that he seems physically and even more sadly, emotionally incapable of.
View this post on Instagram
Also, Nivin has been a part of far better male-bonding films than this. This one is clumsy in its simulated coolness and as nimble on its feet as John Travolta on stilts. Nivin is part of an 'inseparable' gang of four, childhood friends and probably cousins who have known one another since childhood.
Nivin who plays a cross between a bully and a nitwit is downright annoying especially when his character Stanley thinks his dance moves are groovy…or does Nivin agree with Stanley? There is a very thin line dividing the actor from his character's idiocies. Stanley's meddlesome bullying nature causes his friends more harm than good. But that is something between Stanley and his friends. We never get to penetrate their circle.
Director Rosshan Andrews has in the past made brilliant films, notably Mumbai Police and Salute. What was he thinking while putting together this jejune bromance where one of the friends (Saiju Kurup) is married to a bully, another friend (Siju Wilson) is wedded to wealth? And Stanley (Pauly) is just married to stupidity.
Saturday Night ends with Stanley and his friends dancing naked on the road. They can be dancing on their heads for all we care. This is an incurably imbecilic film which thinks friends are bonded by rowdyism. Little do they know.
Subhash K Jha is a Patna-based journalist. He has been writing about Bollywood for long enough to know the industry inside out.
Read all the Latest News, Trending News, Cricket News, Bollywood News, India News and Entertainment News here. Follow us on Facebook, Twitter and Instagram
Entertainment
Baldwin's legal team in February sought to disqualify special prosecutor and Republican state Rep. Andrea Reeb of Clovis based on constitutional provisions that safeguard the separation of powers between distinct branches of government.
Entertainment
Martin Garrix, the world's No. 1 DJ, in an exclusive interview with Firstpost, spoke about his shows in India, earliest memories of the country, and what we can expect from him in 2023.
Entertainment
A statement released on behalf of his niece, Noreen Austin, said Blake died from heart disease, surrounded by family at home in Los Angeles.