Jumanji: Welcome to the Jungle sequel to release on 13 December 2019, announces Dwayne Johnson
The news was shared by Dwayne Johnson, one of the stars of the revived Jumanji franchise, on his Instagram account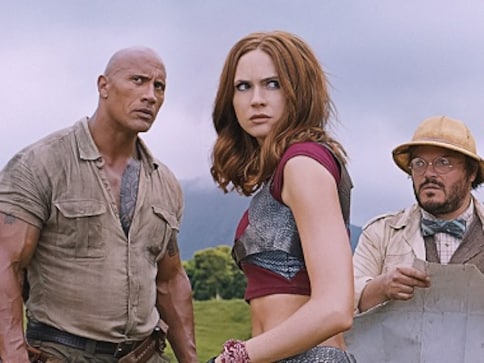 Los Angeles: The sequel to smash-hit film, Jumanji: Welcome to the Jungle, will release on 13 December, 2019.
The news was shared by Dwayne Johnson, one of the stars of the revived Jumanji franchise, on his Instagram account.
Jumanji: Welcome to the Jungle, a sequel to Robin Williams' 1995 Jumanji, was released in December last year and raked in $ 960 million at the global office.
Apart from Johnson, the Jake Kasdan-directed film also featured Jack Black, Kevin Hart, Karen Gillan, Nick Jonas, and Bobby Cannavale.
(Also read: Dwayne Johnson confirms sequel of Jumanji: Welcome to the Jungle after it becomes Sony's highest grosser ever)
Entertainment
Ghostbusters: Afterlife asks a profound question by merely existing. Why do we bring things back to hold on to cultural zeitgeist?
Entertainment
In an Instagram post, Dwayne Johnson wrote that Oscar Rodriguez takes care of his 75-year-old mom, and provides meals to domestic violence victims
Entertainment
Spencer is the cinematic equivalent of a memoir, punctuated with flights of gorgeously-imagined fantasy, all-consuming metaphors, and stylish assertions of selfhood.