Johnny English Strikes Again review round-up: Rowan Atkinson's MI7 sleuth is 'classic' but 'mildly amusing'
Directed by David Kerr, Johnny English Strikes Again stars Rowan Atkinson, Emma Thompson and Olga Kurylenko.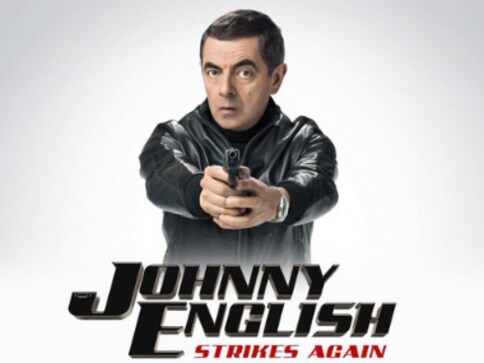 Seven years after the release of its second installment, Universal Pictures announced the return of  Rowan Atkinson as the beloved accidental spy, Johnny English in the third installment of the series titled – Johnny English Strikes Again.
Directed by David Kerr, Johnny English Strikes Again stars Rowan Atkinson, Emma Thompson and Olga Kurylenko. The film also marks the comeback of Ben Miller who reprises the role of Bough, English's sidekick. Johnny English Strikes Again hit theatres in the United States and here is what some of them thought.
Variety compares Atkinson's performance to another (in)famous sleuth, Inspector Jacques Clouseau from Pink Panther, calling Atkinson's performance "old school", "classic" and "quaint." However, the publication also writes that English's third outing as the clumsy, hilarious detective is much less funny as compared to the actor's other franchise Mr. Bean.
The film's other cast members were mentioned by InDaily. Supporting actors Ben Miller (English's sidekick Angus Bough), Emma Thompson (prime minister) and Olga Kurylenko (Russian spy) provided an apt contrast to an "outrageous English". "Overall, Johnny English Strikes Again is an unsurprising, safe family film that delivers on all that it sets out to be: a lighthearted laugh that is sure to please Atkinson's loyal following," added the publication.
Though The Straits Times lauds Atkinson's deft grasp over physical comedy, it calls the film "mildly amusing" and "pleasant enough". "Atkinson, as the bumbling and fumbling English, is well supported by Miller as his earnest and loyal sidekick," says The Straits Times.
"Johnny English Strikes Again uses the formulaic doses of Atkinson humour which is sure to have a call-back factor with most audiences," writes scenestr.com. Atkinson, according to them is, "classic" what with all the "waiter interruptions at the five-star restaurant and eccentric dance moves, as well as some new technological twists seeing him cause extraordinary chaos whilst wearing a virtual reality headset."
The ScreenDaily shows little mercy to the film, calling it "rarely forthcoming" and entirely "robbed of spontaneity." "Try as he might, Rowan Atkinson's slapstick pratfalls and rubbery expressions can't stretch over the feature's brazen attempt to rehash past glories." adds ScreenDaily. The review mentions how the film relies heavily on Atkinson's performance owing to a serious lack of plot.
Entertainment
Aayush Sharma on Antim: "The first time that I looked into Salman Bhai's eyes in front of the camera, I froze. He is the star I have grown up watching and now I was in the same frame as him"
Entertainment
In an exclusive interview, Kirsten Dunst discusses her new film The Power of the Dog, "creating her own monsters" to make her character feel powerless, and whether Western is a dated genre that should be done away with.
Entertainment
"Thoughtfulness doesn't really sound like a superpower. But it is! And it's required in every superhero, to be successful and compassionate. And every human can have that superpower too," says Jeremy Renner, who reprises the role of Hawkeye in Marvel's new spin-off show.