John Wick: Chapter 3 first look — Keanu Reeves joins forces with Halle Berry and two new four-legged friends
Director Chad Stahelski stated that while John's puppy symbolised his wife, Halle Berry's dogs in John Wick: Chapter 3 will signify someone she has lost
John Wick: Chapter 3 promises to be filled with on-point action sequences and fashionable fights. But with the first looks of the feature recently revealed, it seems that the franchise may have introduced new canines for this adventure.
John Wick has been known for its signature style of including dogs within its narrative. this time around, the franchise will be seeing Halle Berry's Sofia carry the narrative forward. Berry's character meets Wick (Keeanu Reeves) in the Middle East. Sofia's dogs in the first look are a couple of Belgian Malinois dogs and are sure to hold a deeper connection with Berry's character, much like Wick's in the original film.
Director Chad Stahelski informed Entertainment Weekly that while John's puppy symbolised his wife, Halle's dogs signify someone she has lost. Stahelski added that the narrative included action sequences that were specially built around the dogs in the new film — Sofia's "canine assistants…. They work very well tactically."
Reeves added that Sofia is someone that Wick shared a past with and thus goes up to her for help in the film. The narrative involves a $14 million contract that Wick finds himself embroiled in and he is desperately trying to run away from. The third installment of the John Wick franchise picks up from where t the second film left off.
Anjelica Huston is also a new addition to John Wick: Chapter 3 and is "responsible for [Wick's] upbringing and his protection" as put by Stahelski. The director also revealed that John Wick: Chapter 3 is an origin story of sorts.
John Wick: Chapter 3 is scheduled to hit theaters on 17 May, 2019.
Entertainment
In Honk For Jesus…the way the couple Lee-Curtis and Trinitie bond is excruciatingly funny. You can see they are acting, even when alone. Writer-director Adamma Ebo is unsparing in her indictment of organized religion.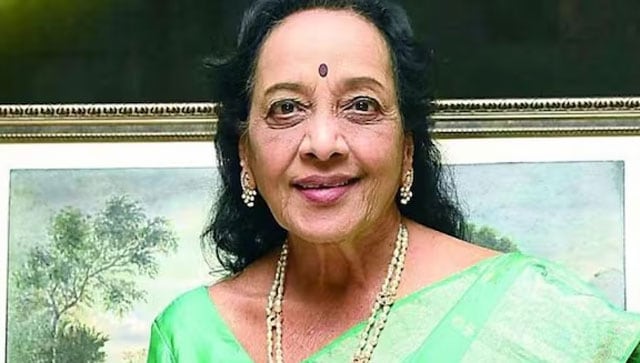 Entertainment
She had won the Filmfare award for Hindi Film 'Milan'. Some of her iconic films include 'Missamma', 'Gundamma Katha' and 'Sri Krishna Tulabharam'.
Entertainment
Aftersun's final act shows Calum and Sophie dancing to Queen and David Bowie's Under Pressure. Feelings are felt. Emotions are stirred. A tear or two rolls down. Perhaps, in the afterlife, Calum is happy that Sophie is trying to process her trauma instead of passing it on to her child.