JK Rowling faces heat as fans call out 'racist' casting of Nagini in Fantastic Beasts: Crimes of Grindelwald
The trailer of Fantastic Beasts: Crimes of Grindelwald has left fans fuming as JK Rowling confirms a long-standing theory about Vodlemort's faithful snake Nagini.
The new trailer of Fantastic Beasts: Crimes of Grindelwald has left some fans fuming after it confirms a long-standing theory about Vodlemort's faithful snake Nagini. The snake was one of the Dark Lord's horcruxes used to be an Asian woman before turning into a reptile. She is a Maledictus: a human woman with a blood curse which turns her into an animal.
In the trailer, Ezra Miller's Credence calls out to Claudia Kim's Nagini at a circus. The actress appears as a normal person and mysteriously turns into a snake shortly. The shapeshifting act may be enticing to watch given the mystique about bloodthirsty reptiles but Potterheads soon started sharing their concern about the character. In the books, Nagini's character is devoid of any humanity and is ultimately killed by Neville Longbottom in the Battle of Hogwarts.
Because Nagini is ultimately a murderous snake who has little humanity to her character, members of the Potterverse have started calling out JK Rowling, accusing her of being sketchy with Asian characters. Many find it problematic and racist that an Asian woman is ultimately killed by a white man and for the most part, is servile to Voldemort.
Nagini's characterisation as a caged, enchanting circus performer has also revived the debate on Rowling's history of fetishising Asians and the Asian culture. The fact that Nagini has its etymological roots in Sanskrit but the person playing it is South Korean has added fuel to fire. Displeased Potterheads have also pointed out the lack of diversity in the Harry Potter books and why Crimes of Grindelwald deserved the heat it is facing right now for escalating the problem.
Rowling's defence is not doing her any good either. Apparently, the acclaimed writer had kept Nagini's backstory a secret for almost 20 years. Her response is being seen as a cover up for the shoddy representation of one of the few South Asian characters that can be found in the Potterverse.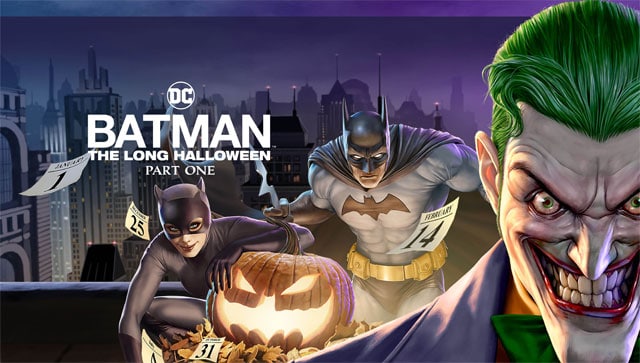 Entertainment
The animated deluxe edition saga works as a classic detective story than a superhero caper.
Entertainment
Andor is still Star Wars, but it doesn't feel overly regulated by the franchise's rulebook. Not being tied to all the Skywalker baggage allows the show to flex its muscles a little, just when the franchise had started to atrophy.
Entertainment
Armie Hammer's fall from grace is a textbook example of how to lose superstardom in a swish. But did we really need a lengthy three-part documentary on his downfall?