Jayam Ravi on his latest film Adanga Maru, the success of Tik Tik Tik, and returning for Thani Oruvan 2
Jayam Ravi explains why he didn't mind playing a cop again, how Adangamaru is a film born out of the necessity of the hour and reuniting with his brother Mohan Raja for Thani Oruvan 2.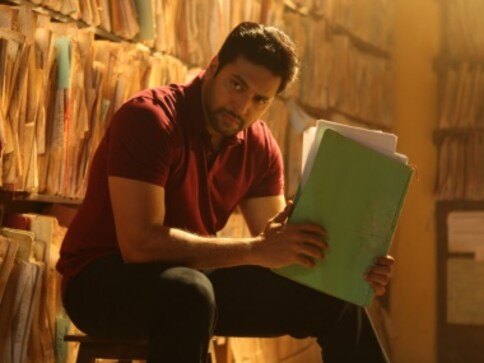 Actor Jayam Ravi's latest Tamil outing Adanga Maru, where he once again plays a cop, has opened to good reviews all over. A vigilante thriller that's powered by a techno twist, the film features Ravi in an angry young man avatar who decides to take on the corrupt system after an unfortunate event in his life. In this exclusive chat with Firstpost, Ravi explains why he didn't mind playing a cop again, how Adanga Maru is a film born out of the necessity of the hour and reuniting with his brother Mohan Raja for Thani Oruvan 2.
Adanga Maru is both a violent tale of one man's aggression against a system and a moving drama about a family. Even though he has starred in a few police stories, Ravi said what really sets apart is its presentation. "We've seen several cop stories over the years in Tamil cinema and I've also starred in a few, but what really makes Adanga Maru stand out is its presentation and the way Karthik decided to narrate it really got me excited. It's a film that's very relevant to the current times we live in. Today, we want to ask a lot of questions about many things that happen around us but we can't for various reasons. Adanga Maru is a story of one man's aggression against the system and it's born out of the necessity of the hour."
Ravi said he liked the film because it's not a regular story of a heroic cop. "Adanga Maru is about the constraints we face in a system. The film gives us a glimpse of a flawed system through the eyes of a righteous but helpless police officer. I play a hero with very limited power and the purest intentions. When Karthik told me it's a character that doesn't believe in resolving a problem with a fight and prefers using his intelligence over fists, I was sold. Had I taken the regular route of playing a heroic cop who can send people flying in air with a single punch, this film would've turned out to be very monotonous and boring!"
It's tough to shake off the feeling of Thani Oruvan in Adanga Maru, and Ravi said as long his films don't end up disappointing audiences, he isn't worried about comparisons. "Post Thani Oruvan, every time I've played a cop, I've heard people say they find Thani Oruvan hangover in my characters.  The fact that people are still talking about Thani Oruvan really makes me happy, but I don't mind the comparisons because they're inevitable. As long as my films don't disappoint, I don't mind the comparisons. Even though I play a cop in Adanga Maru, the character is very different than the one I played in Thani Oruvan."
It's been a good year for Ravi, whose last release Tik Tik Tik, Tamil cinema's maiden space thriller, emerged as a blockbuster. He said he was confident the film will work, but never expected it to surpass everybody's expectations. "We knew the film would do well, but didn't expect it to set records. The success would give other filmmakers and producers the courage to go against the grain and attempt something out-of-the-box. I'm glad all the different attempts in my career have paid off and it gives me a lot of confidence to continue taking up different subjects."
It has already been confirmed that Ravi will reunite with his brother for a sequel to the smash hit, Thani Oruvan. He said the project will take off as soon as both are relieved of their existing commitments. "Both of us are currently tied up with some commitments and we hope to start working on it next year. People have been asking me whether it will be 25th film and I can only wish for it because I don't think I can plan it as I have other projects as well."
Ravi is currently shooting for a yet-untitled project with debutant Pradeep Ranganathan. The film, which will feature him in four different looks, also stars Kajal Aggarwal and Samyuktha Hegde.
World
Settling transaction in Indian rupee will help traders of both India and Sri Lanka who are facing shortages in Foreign Exchange
World
India had prepared a concept paper on Rupee-Dirham trade and shared it with the UAE last year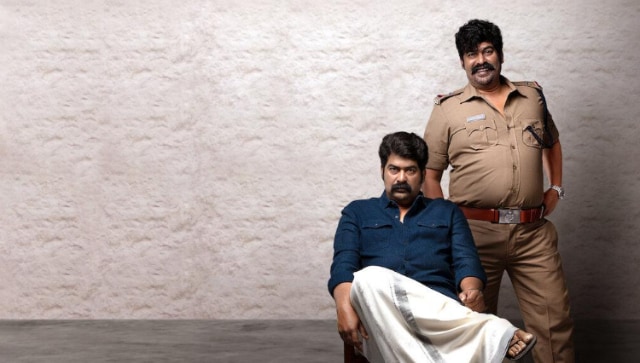 Entertainment
Iratta's slamdunker of an ending makes it a searing study of consequences, extending far beyond the notions of action and reaction commonly explored in cinema.