Adanga Maru movie review: Jayam Ravi's earnest performance stands out in this predictable action thriller
Adanga Maru is a stylishly made action entertainer from debutant director Karthik Thangavel.
Adanga Maru is a stylishly made action entertainer from debutant director Karthik Thangavel. It has Jayam Ravi in his elements as a socially conscious Dirty Harry-type cop seeking vigilante justice. There is nothing new in the plot but the action is non-stop at crisp two hours and 15 minutes and moves like a bullet. The romance (Raashi Khanna) is there just for the sake of it with one mandatory song in the first half. These days in most Tamil films, songs are being used as promotional content for music channels and an excuse for an audio launch.
Ravi plays a sub-inspector and an IPS aspirant who tries to bring to justice the rich and the powerful who manipulate the corrupt system. He uses tact and mind games on his enemies by using technology to his advantage and is also an expert hacker. He even allows the public to participate in the killing of a rapist through a video game.
Not much of a story. Subash (Jayam Ravi) is a committed police sub-inspector who has great regard and respect for the job he does. He will go to any extend to bring the "scums of the earth" to justice. He loves his job but at the same time finds time for his family — consisting of his parents, elder brother and wife and their adorable young twin daughters. He has also a girlfriend (Raashi Khanna), who has been waiting for years to get married to him.
Subash is a very sensitive police officer who refuses to tow the official line or look the other way when it comes to crime. His senior officers (Mime Gopi  and Azhagamperumal) advise him to take it easy and mock him when he tries to clean up the system. One day, a girl falls from the terrace of a multi-storeyed building and Subash suspects it to be a murder. Subash starts investigating the case but his superior officer asks him to lay off and transfers him. This makes him more determined and soon he finds that four influential youngsters were responsible for the murder of the girl and arrests them. A superior officer (Sampath) asks him to furnish solid proof as evidence which he is not able to furnish and the four are released and he gets suspended.
The story is as old as the hills and various films on similar themes have come in the past in all languages. The first half as vigilante cop is more gripping that the second half where the hero goes on a revenge romp. But it is Ravi's earnest and powerful performance and certain scenes that stand out in an otherwise predictable action thriller. The background score of Sam CS heightens the tension in the film. The film works to a large extent on the macho image of Jayam Ravi as a socially responsible cop who transforms into a man obsessed with revenge. He uses his brains more than his brawn and aided by technology, he ensnares the villains.
Entertainment
Prime members in India, and over 240 countries and territories worldwide can stream the comedy-drama in Malayalam starting today, February 3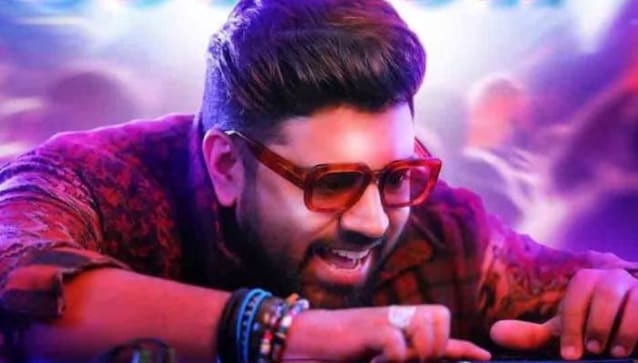 Entertainment
Saturday Night is an incurably imbecilic film which thinks friends are bonded by rowdyism. Little do they know.
Entertainment
Prithviraj delivers a more implosive performance in Kaapa than his other recent film Kaduva with the same director Shahji Kailas, where there was too much swagger in the performance.