Isn't It Romantic trailer: Rebel Wilson, Liam Hemsworth, Adam Devine sparkle in this laughathon
Isn't It Romantic follows Natalie (Rebel Wilson) after her sudden accident transports her into an alternate space of a romantic comedy.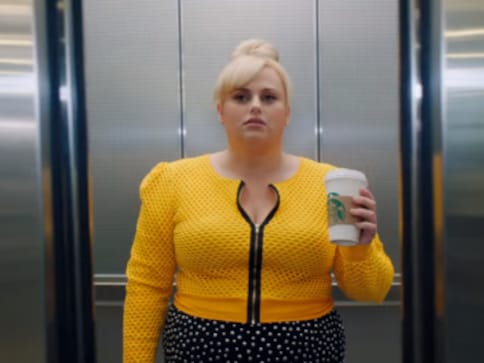 Isn't It Romatic makers recently launched the trailer of Rebel Wilson's romantic comedy. The hilarious clip portrays New York city architect Natalie, who works hard to get noticed in her work space. However, things do not go exactly the way she wants, to say the least. To top it off, Natalie is a staunch un-believer of love, squinting her nose at anything remotely romantic.
Heeding a colleague's advice of becoming "a bit more open", Natalie encounters an unfortunate accident only to wake up in an alternate dimension where Liam Hemsworth greets her in scantily clad towels and New York adorns itself in Valentine's Day colours. Wilson stars as Natalie, alongside Hemsworth as Blake, a handsome client; Adam Devine as her earnest best friend Josh, and Priyanka Chopra as yoga ambassador Isabella.
Isn't It Romantic is helmed by Strauss-Schulson, and the screenplay is written by Dana Fox and Katie Silberman. Todd Garner, Gina Matthews and Grant Scharbo are producers, with Marty Ewing and Rebel Wilson executive producing.
Earlier, Priyanka had shared a picture after wrapping up her shooting schedule for the film where almost the entire cast is seen decked up for a dance sequence.
Isn't It Romantic is slated to hit the theatres on 2019 Valentine's Day, ie, 14 February, 2019. Watch the trailer here.
Entertainment
The actress revealed some chilling details in a recent interview about what made her shift her base in the West despite being a staggering name in the Hindi film industry
Entertainment
Richard Madden and Priyanka Chopra Jonas' Citadel will stream in English, Hindi, Tamil, Telugu, Kannada and Malayalam on Amazon Prime Video.
Entertainment
Social media users were quick to spot the blunder. Soon after the goof-up came to light, people started trolling the actress. A user said, "Priyanka Chopra... Even though she worked with Ram Charan didn't know that RRR is a Telugu movie."