Irrfan Khan says he's been diagnosed with neuroendocrine tumour; reveals treatment will take him out of India
National award winning actor Irrfan Khan confirms he had been diagnosed with neuroendocrine tumour and he will be travelling to the US for treatment soon.
National Award winning actor Irrfan Khan's "rare disease" met with a lot of speculation after his cryptic tweet hit social media on 5 March. The actor, quashing all current rumours, finally revealed that he has been diagnosed with neuroendocrine tumour and is travelling to the US for treatment.
Irrfan posted on Twitter on 16 March:
Irrfan had previously posted:
While reports in the media suggested numerous terminal diseases, some even went to the extent of numbering his days. That is when his family and friends stepped in and requested everyone to stop spreading unwarranted rumours. They maintained that he is okay and is being taken care of.
His wife Sutapa said, "I am at present focused in the strategies of the battlefield which I have to conquer. It wasn't and isn't going to be easy but the hope ignited by the magnitude of family, friends and fans of Irrfan has made me only optimistic and almost sure of the victory."
Irrfan, over the years, has established himself as one of the most gifted actors of the country, having achieved commercial as well as critical acclaim in numerous films. He is also one of the most well-known faces of Indian cinema on the global platform.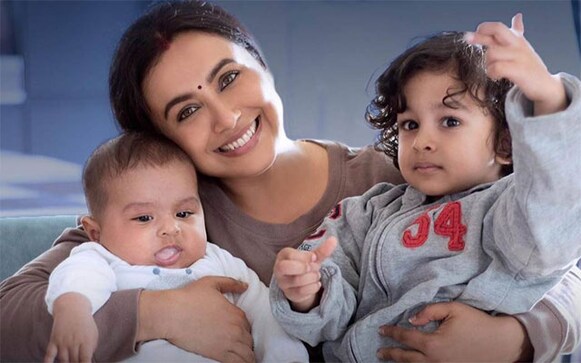 Entertainment
From reel to real, Rani Mukerji's Mrs Chatterjee Vs Norway touches the heart of all.
Entertainment
Prince Harry's US visa is at risk now because of his memoir Spare in which the Duke of Sussex admitted to using recreational drugs before he left the UK after stepping down from the royal duties and shifted to the United States.
Entertainment
Twitter users were furious at Jimmy Kimmel's error in calling RRR a "Bollywood" movie and immediately expressed their displeasure at the matter.