Intention is to make cinema that's remembered: Sidharth Malhotra
Malhotra said the merit that Shershaah, based on the life of Kargil hero Captain Vikram Batra, brought his way has given him the confidence to be involved with other creative aspects of filmmaking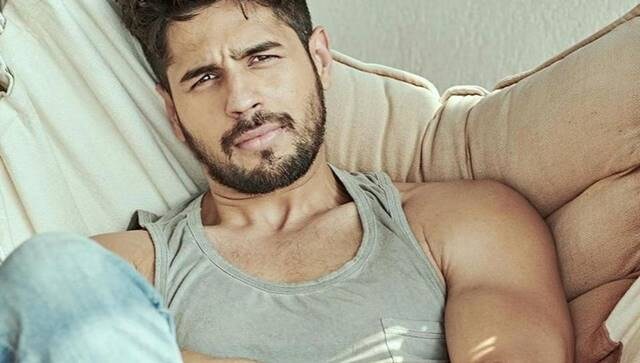 Actor Sidharth Malhotra says the blockbuster success of Shershaah gave him the confidence to be part of "inspiring" stories that are remembered beyond their box office run.
For Malhotra, who is celebrating his 38th birthday today, the "pure victory" for any actor is to be recognised for their work years later. "The beauty of any piece of art is that nobody knows at what time it will resonate with the audience. But the intention, to make cinema which will be remembered, needs to be there," Malhotra told PTI.
"I think any actor's profession cannot be judged at present. It's years later, when someone comes up to me and remembers my second film, third film, some scene, some emotion… That is pure victory." the actor said, citing examples of megastar Amitabh Bachchan's Agneepath and Rajkumar Santoshi-directed Andaz Apna Apna.
Malhotra said the merit that Shershaah, based on the life of Kargil hero Captain Vikram Batra, brought his way has given him the confidence to be involved with other creative aspects of filmmaking.
"In Shershaah, I was the force behind it right from the beginning. Not to take anything away from the director and writer, but I was involved in all the processes… When something like that clicks and people resonate with your thought process… That gives confidence. This is what I was longing for, to make stories which will be inspiring and will be remembered." The actor, also known for his projects such as Student of the Year, Hasee Toh Phasee, Ek Villain and Baar Baar Dekho, will next be seen in the Netflix film Mission Majnu. The 1970s-set espionage thriller, features Malhotra in the role of Indian intelligence agent Amandeep Ajitpal Singh, who goes undercover as Tariq to pass on state secrets regarding Pakistan's nuclear capability to India.
The Delhi-born actor said he came across the script of Mission Majnu right before the lockdown and found it fascinating as it was a complete package with elements of "true story, thrill and romance".
"I found it fascinating that it is inspired by true events and yet it is fictionalised for obvious reasons, because we do not know about these missions. It gives an insight into how a spy works in another country on their own while on a mission in an entertaining and interesting way… So I found it a complete film, with elements of true story, thrill and romance. " After Shershaah, Mission Majnu is yet another real-life inspired story Malhotra is part of. The actor said his inclination for inspirational stories may have something to do with his army background.
"Maybe it is because I come from an army background that I like to portray such heroic characters. But I also feel it is imperative to showcase the efforts that our forces make, whether it is the armed forces or secret service, to protect the borders of the country." The movie marks another effort in the action genre for the actor, who believes it is the emotion behind the action that attracts him to such stories. Following Mission Majnu, he will also be seen in actioner Yodha.
Malhotra said though he enjoys the action genre, it is important for him that the audience find it as exciting as he does.
"I've always dived into action as a genre. Starting from Ek Villain, where he is motivated to fight for love. It is basically the emotion that I really like… I think it's the shift of that emotion. I'm drawn to it personally and find it exciting. But it is more important that the audience find it exciting." Mission Majnu is directed by ad filmmaker Shantanu Bagchi and also features Pushpa: The Rise star Rashmika Mandana. The teaser of the movie was launched last month at India Gate on Vijay Diwas, while the film will premiere on Netflix on January 20.
Working with first time director Bagchi was an interesting experience, said Sidharth. The duo bonded over conversations about the story and the way it should be showcased on screen.
"Shantanu has got a passion for sketching and he would explain the shot breakdowns to us with a lot of sketches, which was very intriguing. He also likes to dive deep into a scene and have conversations, which I like personally. So we were kind of bonding over that. I think it's a great debut from his side, as there are so many intricate details and layers. Hopefully, people will enjoy it." Rashmika plays a visually-impaired Pakistani girl in the film, who falls in love with Sidharth's spy. The South star's free-flowing attitude made the experience easy, said the Bollywood actor.
"Rashmika has picked that innocence of a Pakistani girl very interestingly. Off the camera, her free-flowing attitude was extremely easy to work with. She never comes with solid dos' and don'ts." Written by Parveez Shaikh, Aseem Arrora and Sumit Batheja, Mission Majnu is produced by RSVP and GBA.
Read all the Latest News, Trending News, Cricket News, Bollywood News, India News and Entertainment News here. Follow us on Facebook, Twitter and Instagram.
Entertainment
According to Priyanka, she was being pushed into a corner in the film industry and people were not casting her. She added that she was tired of the politics and that caused her to move to Hollywood.
Entertainment
In a video shared on Nick Jonas' Instagram handle, he can be seen waiting for someone as he continues to check the time. He also added a hilarious text on the reel for indirectly teasing his wife.
Entertainment
Rani Mukerji starrer Mrs Chatterjee vs Norway released on 17 March 2023.