In Spider-Man: Far from Home, Jake Gyllenhaal's character Mysterio won't be typical antagonist
Spider-Man: Far from Home is scheduled to release on 5 July, 2019.
Jake Gyllenhaal had recently revealed that he would be essaying the role of Marvel super-villain Mysterio in the upcoming Spider-Man: Far from Home. However, Spider-Man actor Jacob Batalon, who plays Peter Parker's friend Ned, said that Gyllenhaal's character will not be seen as a traditional antagonist in the film.
At Brazil's Comic-Con CCXP,  Holland, Gyllenhaal, and Batalon shared some plot details of the follow-up, writes Collider.
"It's basically just about the kids going on a European vacation. We go to London, we go to Prague, we go everywhere. It's just a really fun thing. There's a lot of dynamics that go on. A lot of relationship stuff. A lot of cool funny stuff. A lot of fun stunt stuff. The main focus is for him not to be Spider-Man per se, but he gets dragged into it. But you know he reluctantly saves the world again with Mysterio. Mysterio's a good guy in this, they're both teaming up to kill the game, to defeat these Elemental monsters."
The filming of Spider-Man: Far from Home ended in October. Michael Keaton, Zendaya and Marisa Tomei will reprise their roles with new cast additions — JB Smoove and Gyllenhaal. Samuel L Jackson and Cobie Smulders will also reprise their MCU roles as Nick Fury and S.H.I.E.L.D. agent Maria Hill.
Directed by Jon Watts, Spider-Man is scheduled to release on 5 July, 2019.
Find latest and upcoming tech gadgets online on Tech2 Gadgets. Get technology news, gadgets reviews & ratings. Popular gadgets including laptop, tablet and mobile specifications, features, prices, comparison.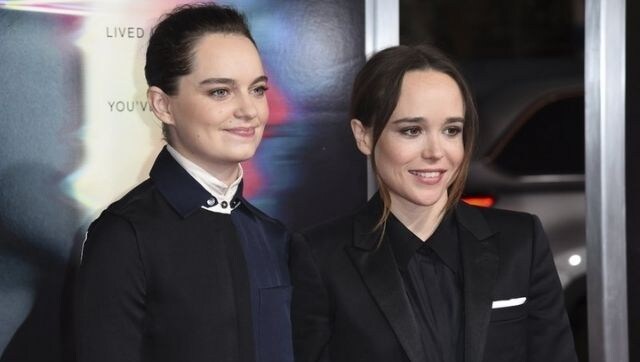 Entertainment
Elliot Page, Emma Portner did not divulge any details regarding their separation
Entertainment
Halsey revealed the news in a mini photo gallery on Instagram with the caption, "surprise!"
Entertainment
Cloris Leachman died in her sleep of natural causes at her home in Encinitas, California