IIFA Awards 2017: Why this globally relevant event is more important this year than ever
In an interesting scene in the recently released superhero flick by John Watts, Spider-Man: Homecoming, Robert Downey Jr is seen hobnobbing at a traditional Indian wedding while barking orders at Tom Holland, who plays Spider-Man, through his Iron Man suit.
While many would see this as a stereotypical depiction of the Indian culture, I believe it can no longer be viewed through such a myopic lens. The impact of India, and particularly its soft power Hindi cinema, has now reached to an extent that Holland has expressed his desire to play a desi Spider-Man. He even lauded the dancing skills of Tiger Shroff, the Indian actor who has dubbed for him in the Hindi version.
These instances prove that the world has opened its gates to Hindi cinema more than ever before. An array of factors have contributed to this phenomenon but there has been only one award show where this cultural exchange has been celebrated with much fanfare - the IIFA Awards.
Since the IIFA Awards 2017 are scheduled to take place on 15 July in the New York City next week, Firstpost lists down four reasons why IIFA is more significant than at any point of time in the history of Hindi cinema.
Push for diversity
The world, particularly the USA, has witnessed this drive towards a more diverse environment ever since Donald Trump was elected as the President. Issues of racism have been raised at many global platforms, including at the Golden Globe Awards when veteran actor Meryl Streep pointed out the obvious.
Consequently, the Academy of Motion Picture, Arts and Sciences invited 774 new members from 57 countries to be a part of the organisation that organises the Academy Awards or Oscars every year. Priyanka Chopra accepted the invitation and lauded the Academy's initiative towards a more diverse body. Other Indian actors, including Amitabh Bachchan, Salman Khan, Aamir Khan, Aishwarya Rai Bacchchan and Deepika Padukone were also invited to join the Academy.
Hollywood crossovers
The crossover to the Tinsel Town started with veterans like Saeed Jaffrey, Kabir Bedi, Om Puri and Anupam Kher. But a large chunk of their roles revolved around only the stereotypical symbols of the Indian culture such as snake charmers and magicians. It was only after Danny Boyle's 2009 film Slumdog Millionaire that Hollywood embraced Indian actors without any preconceived notion.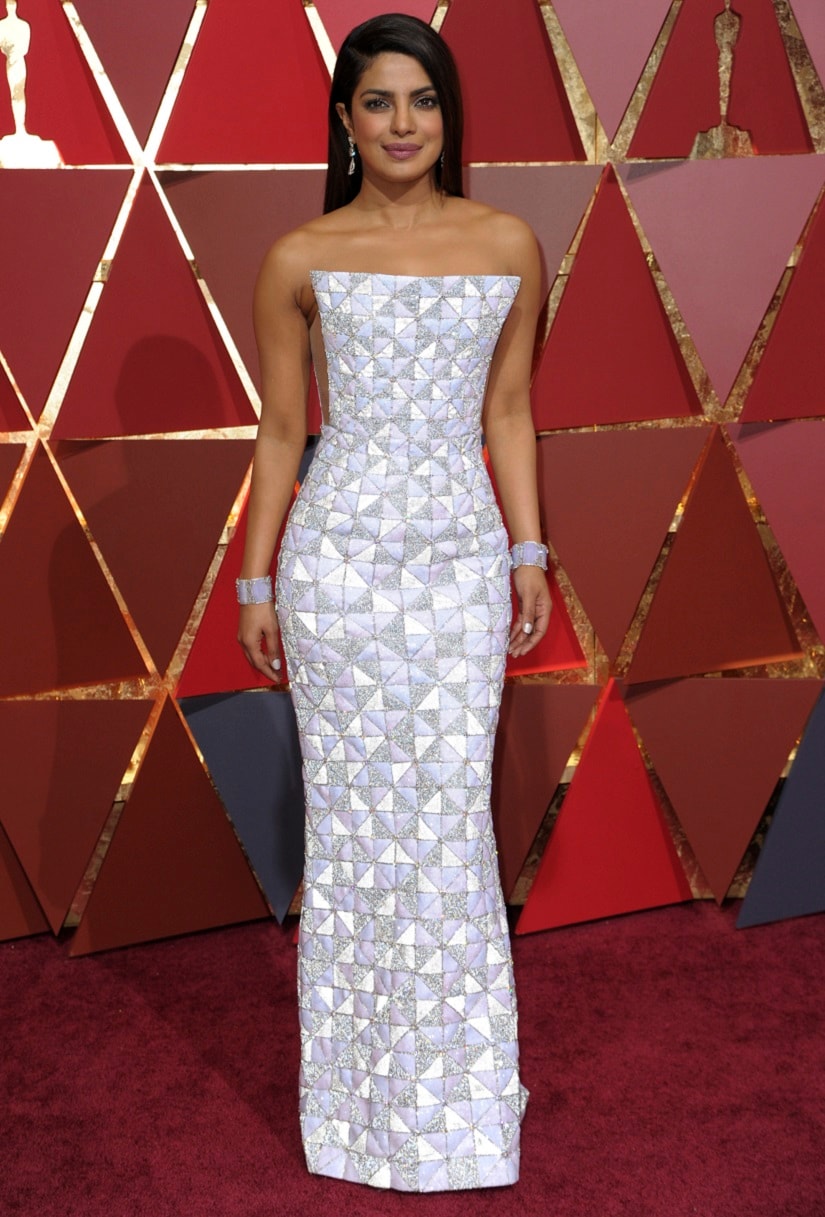 A multitude of actors like Irrfan Khan, Anil Kapoor and Ali Fazal have become regulars in Hollywood, even though in the capacity of supporting cast. Now, even the ladies are delivering blows and kicks on the screen, big as well as small. Priyanka Chopra's debut as the lead actor of television series Quantico, her negative role in Seth Gordon's action comedy Baywatch and Deepika Padukone's debut in DJ Caruso's action entertainer xXx: Return of Xander Cage allowed Indians to gain unprecedented footage in Hollywood films and television shows.
Global box-office dominance
No other film has managed to make as indelible a mark at the global box office as Nitesh Tiwari's sports biopic Dangal. The Aamir Khan film has become the first Indian film to mint over Rs 1000 crore in a foreign territory. Khan's earth shattering popularity in China since Rajkumar Hirani's 2009 film 3 Idiots, coupled with the rebellious themes of his films, impacted the Chinese in a way that they thronged to cinema halls in large numbers to watch Dangal.
While China has emerged as the wild card in global box office performance of an Indian film, SS Rajamouli's war epic Baahubali 2: The Conclusion did record business in the USA as well. Hindi cinema has also catered to the large scale NRI population peppered all over the globe over the years, thanks to filmmakers like Yash Chopra, Aditya Chopra and Karan Johar, and actors like Shah Rukh Khan and Aishwarya Rai Bachchan.
Critical acclaim at film festivals
The success of the signature song and dance dramas of Hindi cinema can be attributed to their unique voice or the nostalgic indulgences of the NRI population. But the fact is that Hindi cinema is only dominated by these films, not defined by them. There are multiple recent small budget Hindi films that have been praised and felicitated for their craft more than their theme or tonality.
Alankrita Shrivastava's Lipstick Under My Burkha has been screened and loved at multiple international film festivals, including the ones in New York and Los Angeles. This made the Central Board of Film Certification (CBFC) to stand up and take notice of the film that they had illogically refused to clear for release back home. Similarly, Rajkummar Rao's Newton has also been a global festival circuit favourite. Recently, Ali Abbas Zafar's sports drama Sultan won the Best Action Film award at the Shanghai International Film Festival, paving its way for release in the country later this year.
Thus, given these four major catalysts that have accelerated the rise of Hindi cinema at the global level proves that IIFA Awards celebrating the worldwide reach of the Indian cinema was only an annual reminder of what was bound to take place sooner or later.
Updated Date: Jul 12, 2017 13:34 PM