IFFI 2018: Actors Morgane Polanski, Jonathan Rhys Meyers skip premiere of The Aspern Papers in Goa
IFFI 2018 will open with Morgane Polanski and Jonathan Rhys Meyers' The Aspern Papers.
Morgane Polanski, daughter of filmmaker Roman Polanski, and Bend It Like Beckham star Jonathan Rhys Meyers, who were expected to attend the 49th International Film Festival of India (IFFI) in Goa for the world premiere of their movie The Aspern Papers -- the gala's opening film -- have given the event a miss.
The film's director Julien Landais explained their absence from IFFI at a press conference on 19 November.
"Jonathan is stuck in Malibu, and you know the situation in California is not yet good at the moment," Landais said, making an obvious reference to the destructive California wildfire which has displaced several people and Hollywood celebrities over the past few days.
Asked about the absence of Vikings actress Morgane, Landais said: "She had to shoot a film in London. They have both apologised for not being here today."
Morgane's visit was much anticipated, given how the winds of the #MeToo movement are currently blowing in India. Her father, an Oscar-winning filmmaker known for Macbeth and Chinatown, pleaded guilty to unlawful sexual intercourse with a minor in 1977, and more accusations against him have come out in the open in recent times.
The interest in Golden Globe winner Jonathan's visit was also natural as he had built a fanbase with his role as football coach Joe in Gurinder Chadha's 2002 British-Indian family drama Bend It Like Beckham.
He has since featured in films like Match Point and Mission: Impossible III as well as a line-up of television entertainers. One of his upcoming projects is Andy Serkis' Mowgli: Legend of the Jungle for which he has lent his voice for the character Hathi, Indian elephant.
The actors' movie The Aspern Papers will premiere at IFFI on 20 November.
It tells a story of obsession, grandeur lost and dreams of Byronic adventures and is based on letters which famous poet Percy Bysshe Shelley wrote to Mary Shelley's stepsister Claire Clairmont.
Landais, present for IFFI with actors Nicolas Hau, Barbara Meier and Lois Robbins, said they were honoured to be in India to present the movie at the prestigious festival.
It is Robbins' first time in India and she said she was "thrilled" to be in the "beautiful country".
IFFI's Festival Director Chaitanya Prasad thanked the film's cast and crew for coming to the gala and "for giving it a great brand value in the international community".
The nine-day festival will begin with a 90-minute power-packed programme incorporating elements and narratives of the rich and diverse kaleidoscope of the Indian film heritage and industry.
A colourful opening ceremony will showcase the themes of history, action and romance, marked by performances by mainstream Bollywood artistes.
Actor Sonu Sood will do an action-packed set, and Shilpa Rao will sing something romantic.
The ceremony will be graced by Goa Governor Mridula Sinha, Information and Broadcasting Minister Rajyavardhan Rathore, Goa PWD Minister Sudin Madhav Dhavalikar, and Censor Board chief Prasoon Joshi.
Adding Bollywood glamour to the ceremony will be Akshay Kumar, Karan Johar, Hrishita Bhatt, Madhur Bhandarkar, Subhash Ghai, Arijit Singh and Ramesh Sippy.
Ghai's visit to IFFI is likely to elicit questions around the #MeToo wave as two women named him for sexually harassing them -- a claim he had flatly denied.
A Film Facilitation Office, an initiative by the Ministry of Information and Broadcasting, will also be launched at the opener.
IFFI 2018, in run up to the golden jubilee celebrations of the annual gala, has lined up a bouquet of 212 films from across 68 countries.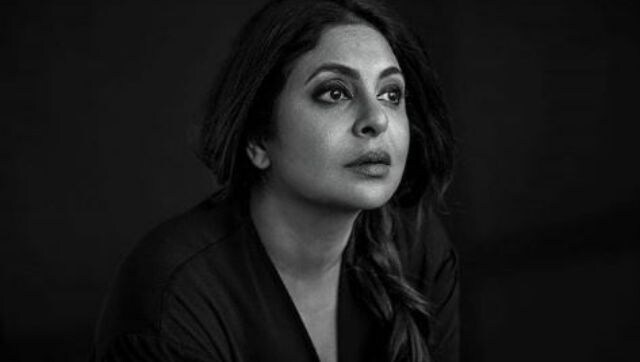 Entertainment
Human, which went on floors in January this year, revolves around the underbelly of human drug testing and the world of medical scam.
Entertainment
Vijay Deverakonda, who makes his debut appearance on Dabboo Ratnani's calendar, says he was 'initially hesitant' to do the photoshoot.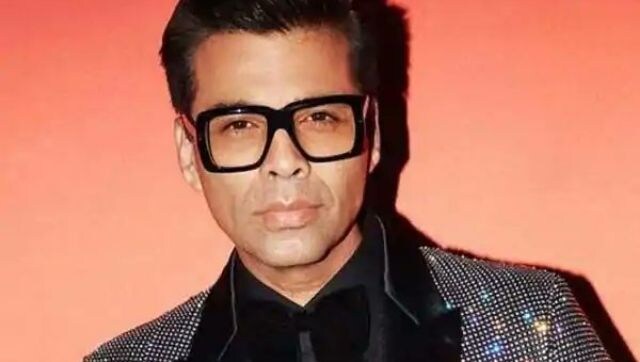 Entertainment
The Yash Johar Foundation will help initiate the implementation of long-term sustainable plans that will enhance the lives of people and their families in the industry.