Idris Elba may join voice cast of Oscar-winning director Tom Hooper's Cats, also featuring Taylor Swift
Idris Elba will lend his voice to the role of Macavity, who features as an antagonist in Cats.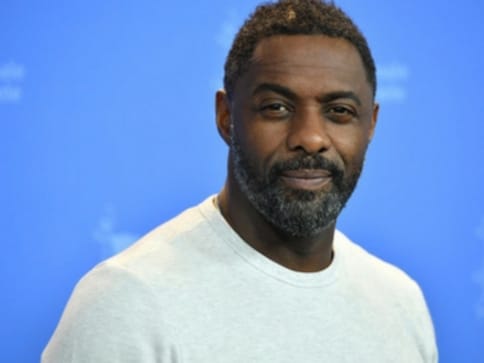 Actor Idris Elba is in negotiations to join the voice cast of Cats, the film adaptation of Andrew Lloyd Webber's musical. Oscar-winning director Tom Hooper will helm the project which is expected to start shooting in England next month, reports Deadline.
If the deal gets finalised, the 46-year-old actor will join Taylor Swift, Jennifer Hudson, James Corden and Ian McKellen in the cast.
Lee Hall will adapt the screenplay for the musical, which Lloyd Webber based on T S Eliot's children's poems.
Elba will portray the role of Macavity, who features as an antagonist in the narrative. Macavity kidnaps Old Deuteronomy, the Jellicle leader, and also attempts to abduct Demeter, who are among the cats that sing about him. Macavity was originally played by Richard Pettyfer in the original West End production, followed by Kenneth Ard in the Broadway production.
The film will follow the story of a tribe of cats called the Jellicles and the night they make what is known as "the Jellicle choice", and decide which cat will ascend to the Heaviside Layer and come back to a new life.
Hudson, who won an Oscar in 2007 for her role in Dreamgirls, will take on the role of Grizabella, a former "glamour cat" ostracised by the Jellicles, while McKellan will play Old Deuteronomy, the elderly Jellicle Leader.
Swift will portray Bombalurina, a flirtatious red cat. The stage version of the musical is the fourth longest running show in Broadway history and the sixth longest running in London's West End.
(With inputs from agencies)
Entertainment
Kantara 2 will hit the screens in 2024. It will be bankrolled by Hombale Films.
Entertainment
While Megan definitely is a humorous horror venture, to call it a horror-comedy would be impolite.
Entertainment
The performance-heavy ceremony will include songs from major contenders Styles, Bad Bunny, Lizzo and Mary J. Blige at the 65th annual show, hosted once again by comedian Trevor Noah