Hugh Jackman reignites Internet feud with Ryan Reynolds, blames Deadpool actor for a minor injury
In a new development to their internet feud, Hugh Jackman took to Instagram to share a picture of his injured hand and blamed Ryan Reynolds for it.
Hugh Jackman and Ryan Reynolds' social media feud seems to find no truce. The Wolverine actor and Deadpool star have been at war for years (in a sarcastic way), constantly bickering about one another on the Internet.
Their hilarious social media rivalry kickstarted with Reynolds' unending efforts to convince Hugh "Wolverine" Jackman for a Wade Wilson/Logan crossover.
However, in a new development, Jackman took to Instagram to share a picture of his injured hand. The still shows his knuckles with a minor cut. Without any surprises, he put out the blame on Reynolds for the cut. Giving it back to the actor, the Deadpool actor responded to it saying, "I just don't think you've been practising enough."
Check out Jackman's post here:



View this post on Instagram
Early, this year, Reynolds had announced an official "truce" between the actors, and also promised to collaborate on an advertisement for Jackman's fair trade coffee company, Laughing Man Coffee. However, it did not go as planned, with Jackman reverting to his older ways and trolling Reynolds' alcohol company Aviation Gin
The actors appeared in the 2009 critical flop X-Men: Wolverine. Reynolds has often spoken about Jackman's overt reluctance for the Marvel superheroes to join forces for a movie. In an earlier interview, Reynolds had said, "Sadly, it's Hugh Jackman that's the skin-covered speed bump on the road to that sort of happiness."
The stars have repeatedly trolled each other on social media. Their playful banter took a hilarious turn when Jackman and Jake Gyllenhaal played the sweater prank on Reynolds during Christmas 2018. Ryan even starred in a parody of Jackman's political thriller The Front Runner, to which Jackman responded with a parody for Once Upon a Deadpool.
Find latest and upcoming tech gadgets online on Tech2 Gadgets. Get technology news, gadgets reviews & ratings. Popular gadgets including laptop, tablet and mobile specifications, features, prices, comparison.
Entertainment
Tenet was the first big-budget Hollywood feature to go for a theatrical release in August since the pandemic shut down cinemas worldwide in March.
Entertainment
The lawsuit blames Ventura County and managers of Lake Piru, and claims 'negligence' was involved around Naya Rivera's death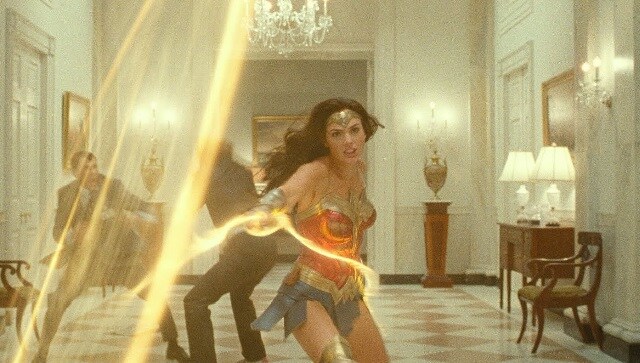 Entertainment
While Wonder Woman 1984 will release in international theatres on 16 December, the Patty Jenkins directorial will also be made available to HBO Max subscribers free of charge for its first month.