Hrithik Roshan, not Shah Rukh Khan, to star in Sanjay Leela Bhansali's Padmavati?
Stories around Sanjay Leela Bhansali's Padmavati have devolved into a guessing game around the cast. Now it seems Hrithik Roshan will replace Shah Rukh Khan, who in turn was replacing Ranveer Singh!
Few high-profile projects have seen the kind of musical chair being played in terms of the cast as Sanjay Leela Bhansali's Padmavati.
The film — based on Alauddin Khilji's obsession for Rani Padmini — was supposed to be the third time the auteur would team up with his muses Deepika Padukone and Ranveer Singh.
But stories around the film have all devolved into a guessing game around its cast.
On Saturday, we had reported that Shah Rukh Khan would replace Ranveer Singh in Bhansali's magnum opus — allegedly due to differences that had cropped up between Singh and his Bajirao Mastani director.
News reports claimed that Singh and Bhansali had a falling out after the former asked his mentor to give him a script for Padmavati. A miffed Bhansali, who felt that Singh should have taken the project on faith considering their equation, began shopping around for other actors, some reports said.
Enter Shah Rukh, who has a close friendship with Bhansali ever since the duo worked together in Devdas.
While Khan as Khilji would have made for interesting viewing (after all, it is in his roles as an obsessed lover that SRK has found most appreciation) we hear that he couldn't commit the 200 days that were required by Bhansali for the Padmavati shoot.
So it was back to the drawing board for Bhansali, who seemingly has now approached another star for Khilji's part — this time, Hrithik Roshan.
Incidentally, Roshan had once been Bhansali's choice for Bajirao Mastani as well (after his original muse — Salman Khan — couldn't work on the project).
Roshan has had a mixed run with historicals — his Jodhaa Akbar was a huge blockbuster; his Mohenjo Daro is struggling at the box office.
A DNA report, however, claims that Ranveer Singh is still Bhansali's first choice, and that the director is hoping news of him considering other actors will prompt the Bajirao Mastani star to get back in touch.
The status now is that Deepika Padukone is the only confirmed actor for the project.
Previously, there has been a lot of speculation over who would play her husband in the film, with Vicky Kaushal and Shahid Kapoor both believed to be in the reckoning for the part of Rawal Ratan Singh.
India
The Narcotics Control Bureau (NCB) and Wankhede had earlier in the day filed two separate affidavits before the special court, designated to hear cases related to the Narcotics Drugs Psychotropic Substances (MDPS) Act, against the allegations of extortion attempt levelled against them
India
Malik also claimed that Wankhede had sought the call detail record (CDR) of his family member from the police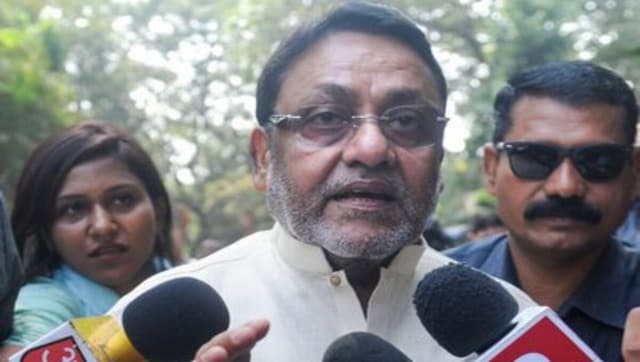 India
Speaking to reporters, Malik also claimed that a member of an international drugs mafia was present on the same cruise, and asked how come he was moving scot-free, while some others were arrested, following a raid on the ship earlier this month.