How Mohanlal, Mammootty and the 'national' media failed the pioneering women of Mollywood
By not splashing Dileep's alleged crime on every available news space, by not shaming a man of Mohanlal's stature for his betrayal, and by not training the spotlight on WCC, the assault survivor and her allies, the 'national' media have made this battle even more onerous.
In keeping with our penchant for crediting the West with everything from the Creation to world peace, India has spent the past nine months lauding Hollywood for taking a strong stand on sexual harassment within its ranks while wondering why Indian movie stars stay silent on such matters.
It is not the intention of this column to grudge the brave women of Hollywood the respect they have earned since October 2017 for exposing the violence and misogyny prevalent in their industry, leading to the transcontinental Me Too movement. The goal of this write-up is to point out instead how India's so-called 'national' mainstream news media largely failed to notice that eight months before the Harvey Weinstein allegations emerged in the US, the equally brave women of the Malayalam film industry a.k.a. Mollywood had banded together to wage war against the harassment, violence and discrimination they face – and those who noticed the milestone did not trumpet it.
The formation of the Women In Cinema Collective (WCC) in Kerala last year after the kidnapping and sexual assault of a prominent woman actor was a pathbreaking development not just in India's rights movement but for the world. A win – or a fight – for human rights in one corner of the globe is, after all, an inspiration, a win and/or a fight for marginalised communities everywhere. Yet, while the media headquartered in southern India tightened the screws on wrongdoers in Mollywood, the news was barely a blip on Indian newspapers and TV channels outside the south and consequently went unnoticed abroad, thus, among other things, emboldening the culprits.
Given that the US is the most powerful nation on the planet, that Hollywood has greater global reach than the cinema of any other country, and that English language media in all countries have greater global reach than news platforms in other languages, the viral effect of the public stance by Hollywood's female stars was inevitable – as women we can only be grateful that they did what they did, sparking off a dialogue on sexual violence across geographical borders. But by virtually ignoring the news breaks on this front in Kerala for one year and four-plus months now, India's mainstream media – especially English platforms that insist on calling themselves the "national media" – have done a huge disservice to the feminist cause and especially to the women of Mollywood.
Here is a brief recap of events for those who do not know. Last February a Malayalam film star was kidnapped and sexually assaulted in a moving car in Kerala. She filed a complaint with the Kerala Police, and investigations revealed that the superstar Dileep was the chief conspirator in this crime – he was allegedly seeking revenge because he held the survivor responsible for his divorce from fellow superstar Manju Warrier, since he believed she had informed Warrier about his extra-marital affair with a colleague.
WCC was formed that month in the aftermath of this attack, with a formal announcement coming in May 2017 when the founder members had a highly publicised meeting with Kerala Chief Minister Pinarayi Vijayan who pledged his support to them. Meanwhile, Dileep was chargesheeted and arrested in July 2017.
Spurred by the public outcry, the industry's apex actors' body – the Association of Malayalam Movie Artistes (AMMA) – removed Dileep at a meeting presided over by its then general secretary, the legendary Malayalam star Mammootty. Dileep remained in jail for 85 days till he got out on bail. His trial is currently on, and the present outcry over him is a consequence of AMMA's decision to reinstate him last week, in the first meeting held under its newly elected president, another legendary star, Mohanlal.
Can any reader visualise a situation in which similar news from Bollywood would have fuelled anything other than persistent prime-time TV programmes and blaring Page 1 banners in the 'national' media? While it is true that select web media have been tracking developments in Mollywood, it is equally true that news on the Net is often only found by those seeking it out in the online ocean, unlike newspaper headlines delivered at your doorstep and TV headlines staring at you in your drawing room in limited numbers. I have realised this in the past year through discussion after discussion with well-meaning non-Malayali liberal friends in Delhi and Mumbai, most of whom seem to have little to no knowledge of the imbroglio in Kerala and the existence of the plucky WCC.
This is not merely a question of giving credit to the courageous. Scrutiny makes criminals and misogynists at least somewhat vulnerable. The more intense the scrutiny and the larger the platform from which it comes, the greater are the chances of accountability. By not splashing Dileep's alleged crime on every available news space, by not shaming a man of Mohanlal's stature for his betrayal, and by not training the spotlight on WCC, the assault survivor and her allies, the 'national' media have made this battle even more onerous than it already is for the women.
Behind AMMA's decision to welcome Dileep back even while his case is sub judice lies a tale of extreme insecurity sparked off by the formation of the WCC.
Last year, when the assault took place, Mollywood stood by the survivor en masse until they learnt that one of their own was involved. Since then, the industry has been split with some senior members openly siding with Dileep and insulting the survivor. The silver lining to this cloud has been that several other industry stalwarts (new-gen superstar Prithviraj and acclaimed director Kamal among them), most leading ruling party politicians (even if not all), the state Women's Commission, the media and liberal public in Kerala have been vocal in favour of the survivor, WCC and the call for equal treatment. This February, the Film Employees Federation of Kerala (FEFKA) – a union of film industry technicians – went so far as to form a women's wing to look into gender related issues.
Yet in off-the-record interactions I have had with women artistes in the past year, many have spoken of the sense of disquiet that senior men in the industry routinely express in private about the increasing volume of the public discourse around gender since the formation of WCC. One of them says on condition of anonymity: "At the end of the day, there has been across the board a mocking tone and a bit of attitude in the support from every single person (in the film industry). They are supportive but they will always say things like, 'Haan haan haan, WCC very good, pakshe ayaale pidikyalle (don't catch him)' or 'enne pidikyalle (don't pin anything on me).'" She shrugs off this fear among the men as par for the course though. "We are happy with whatever crumbs (of support) come our way," she says.
That a number of male stars are alarmed at WCC's challenge to a patriarchal status quo yet keen to preserve the carefully constructed intellectual image they have within the state and nationally is evidenced by their contradictory actions since February 2017. Last year Mohanlal issued a strong statement on Facebook supporting his colleague as soon as reports of the assault appeared in the press. The Malayalam media has revealed that the decision to throw Dileep out of AMMA was taken under pressure from Prithviraj and other younger stars, yet it is Mammootty who made the announcement, claiming that there had been a consensus among those present. Lalettan (Elder Brother Lal, as Mohanlal is known to fans) and Prithviraj stood on either side of Mammukka as the latter spoke at an impromptu press meet that day. Yet it is under the same Lalettan that Dileep has been reinstated.
Industry veteran and National Award winning editor Bina Paul, a founder member of WCC and the artistic director of the prestigious International Film Festival of Kerala (IFFK), believes "lack of education" about sexual misconduct explains the dichotomous response by many in the industry. Some, she says, are "wonderful men" who "perhaps don't even know what these lines are." Paul points out that several are not even aware that cracking sexually coloured jokes in the presence of female colleagues is not kosher, "especially since they are used to situations where there are only men all the time, so you never even thought of this other possibility".
"Lack of education translates as defensiveness, you're sort of not accepting that you don't know," she goes on, emphasising the need for gender sensitisation at film schools. Paul adds: "As long as WCC was talking about the case we were far more acceptable than when we started talking about issues. That's when it split open. Who could deny that the case was a wrong? But the moment you talk about content, contracts and work conditions, it's a different issue."
It goes without saying that last February's assault and the experiences of WCC members since then – some chronicled in the media, some not – go far beyond gentle souls feeling confused by a changing world order. In some cases they indicate, instead, a desire for vendetta against women who have thrown an unprecedented challenge to male privilege.
A public analysis on content by WCC founder member Parvathy was what ripped the mask off Mammootty, for one, in recent months. At a public forum at IFFK in December 2017, the young star – who had just won the Silver Peacock for Best Actor (Female) at the International Film Festival of India the previous month – expressed her discomfort at the extreme misogyny in the 2016 Mammootty-starring blockbuster Kasaba. What followed was weeks of trolling by online fans including rape threats, culminating in the arrest of two men when she filed a police complaint.
Several Mammootty flunkies lampooned Parvathy during that episode, and the megastar himself avoided condemning his abusive followers in an interview to Manorama Online given weeks after the controversy erupted, saying somewhat generically instead: "I don't go after any controversy. What we need is meaningful debates. I have not assigned anyone to respond on my behalf or defend me." This was after this Facebook statement at the height of the storm by senior actor Siddique who is widely considered Mammukka's mouthpiece when required: "…there will be people who agree and disagree to your opinion when you air them. And those who disagree may respond to you in their own language. There is no point getting agitated about that. People who disagreed with Parvathy also had facts by their side and this was felt by those who listened to them. Shouldn't we understand that there would be repercussions when we react to things? Is it right to think that you would air your opinion and everyone must just accept it and not disagree with it?"
Flagging the potentially disastrous consequences of speaking up in Mollywood, last week director Aashiq Abu – an unrelenting champion of WCC – issued a stinging indictment of AMMA in an interview to the Malayalam channel Reporter TV. Here is an excerpt:
"…when Parvathy expressed an opinion about a particular film, it is not just the fans of Mammootty, associations were attacking her, people with criminal tendencies were attacking her. For people like me, one of the major issues is the attacks by these fans. A cinema that not just I but a lot of people are working on, these people attack. People like me are holding on only because of the quality of our cinema, otherwise they will heckle you to silence you, throw stones to chase you away. Such criminal associations are being backed by them for years. It is from such criminal associations that these women need to be given protection by Kerala society and the government. There are so many people facing this but remaining silent. Parvathy has two films coming out. Can you imagine the tension that her producers and directors are going through? What are they fearing? In a state like Kerala, film releases are being determined on the basis of this fear of criminal gangs in the form of fans associations. If Parvathy wants to resign or to freely make her decisions and she is not doing so, it is because of the immense pressure on her because of the producer, the director and her films..."
His startlingly frank observations are substantiated by the boycott threats issued by Mammootty fans against the Parvathy-Prithviraj Sukumaran-starrer My Story releasing nationwide today, as punishment for the leading lady's outspokenness last December.
Stalling a film involving individuals who do not fall in line with the system and its high-profile powerbrokers could go so far as ensuring that it gets a poor release in limited theatres with unattractive show timings. The Malayalam news media is rife with talk of how Dileep, for instance, maintained a stranglehold over Mollywood not just because of his status as a blockbuster star, but because he was additionally a producer, distributor and theatre owner, all adding up to the clout to kill a film or a career if he wished.
In worst-case scenarios, the unions AMMA and FEFKA have been known to officially or unofficially ban non-malleable artistes. The late great Thilakan had openly accused them of depriving him of work and is said to have fallen on difficult days towards his end because both associations ensured a virtual industry boycott of him since he worked with director Vinayan who they had blacklisted. The charges Thilakan publicly raised were pretty much confirmed last year when the Competition Commission of India fined AMMA, FEFKA, affiliate unions and individual office-bearers based on a complaint by Vinayan who alleged that they forced actors, technicians, producers and financiers to steer clear of him.
These then are the multiple pressures that Kerala's WCC and the sexual assault survivor are facing in their confrontation with a patriarchal social order. When she spoke to me last November immediately after her Bollywood debut with Qarib Qarib Singlle, Parvathy herself underlined another concern on this front – the eternal dilemma women face when highlighting misogyny within a society: the worry that their movement will be used by outsiders to demonise their community. Here is an excerpt from that interview published on Firstpost:
Parvathy: …WCC came at a brilliant time but Anna, I have a problem with the national media making this about Mollywood's dark underbelly.
Q: Did the national media bother to cover it at all?
A: Oh, they didn't bother, but finally, finally when they did cover it, the headline was, "the dark underbelly of Mollywood". I was like, what? If anything I'm proud of Mollywood because we are creating noise. The fact that everybody else is silent means they are a bit more scared, they seem to be comfortably numb and silent about what's happening there. We have created this noise and now change is inevitable because we've made this happen...
Parvathy and her colleagues in WCC show no signs of letting up their campaign though.
Asked if she worries that joining hands to demand equal rights would harm her career, actor and WCC founder member Padmapriya Janakiraman told me in an interview in March: "To me actually, WCC has improved my workspace. It also gives me the confidence that when I speak up tomorrow I have a set of people backing me." She added that some ruffled feathers were inevitable because "we are asking difficult questions and maybe that makes some men insecure, but I'm happy that they are because till now they have not been. I mean, men are insecure of each other. You've heard Mammukka-Mohanlal and Shah Rukh-Aamir-Salman stories – the industry is an insecure place. But I look at any additional space of networking and conversation as a way of improving my presence in the industry. People will ultimately understand that WCC are catalysts, not obstructionists. Till they do, I'm okay with a little backlash because I have to give back to this industry from which I have got so much."
Not surprisingly then, as already reported by Firstpost, last week Janakiraman joined hands with Parvathy and their senior colleague Revathy, also a WCC founder member, to lambast AMMA for reversing Dileep's expulsion in what they consider an arbitrary decision. "Considering the gravity of the circumstances and the matter being sub-judice, it is shocking that such an important matter was decided without listing it on the agenda or being discussed among all members prior to the meeting," they wrote, while demanding an emergency executive committee meeting of the association to discuss the matter.
This was after actor-director Geethu Mohandas, actors Rima Kallingal, Remya Nambeesan and the survivor in the case (all of them WCC founder members) resigned from AMMA in protest.
AMMA has reportedly agreed to the demand for a meeting, although they have not fixed a date. Until that happens and when it does, Mohanlal, Mammootty and AMMA – which has for long been allegedly controlled by the two Ms and Dileep, either as office-bearers or by proxy – have a chance to redeem themselves. So do all 'national' news platforms that are yet to give WCC and the assault survivor's struggle the prominence it deserves.
also read
Entertainment
Mohanlal said that the decision of accepting Dileep's resignation from AMMA got delayed because they needed the permission from all members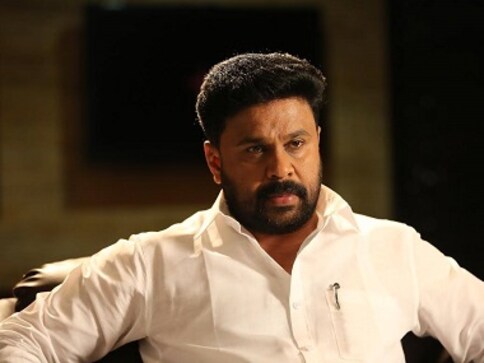 Entertainment
What is causing an unprecedented outcry in the Malayalam actress assault case is the urgency and brashness shown by the some of the leading actors in declaring Dileep innocent