Hindi Medium's success in China gives much needed push to the battle against linguistic chauvinism
Hindi Medium encouraged its audience to celebrate their mother tongue and at the same time, not look down upon another community's language.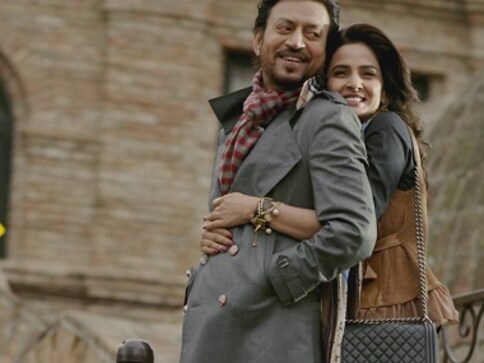 Hindi Medium, Bajrangi Bhaijaan, Secret Superstar and Dangal — all the films that have dominated the Chinese box office over the past year — have the primary theme or emotion of following one's heart. While the two Aamir Khan films revolved around perusing one's passion as career, the Salman Khan-starrer had cross-border compassion as its heart.
But in Saket Chaudhary's Hindi Medium, the feel-good factor emanates from speaking one's own language. As the Firstpost review of the film described it, "More than a film, Hindi Medium is a feeling that every Tom, Dick and Harry faces, whose second language is not English or who has not been privileged enough to gain education from an English medium school or merely someone who prefers to speak in their mother tongue rather than English. It is that unadulterated feeling of being yourself and not succumbing to societal pressure."
To have linguistic chauvinism as a film's focal point has pros and cons. It is expected to do well commercially in concentrated areas where Hindi is the dominant language. However, at the same time, it runs the risk of alienating or offending non-Hindi speaking parts like the southern states, the Northeast, Maharashtra and Gujarat.
But Hindi Medium's success in China, a country that has no association with Hindi whatsoever, bears testimony to its universal appeal.
Now, it can be argued that the film's success owes largely to its dubbing in Chinese, which would have allowed it to resonate among the Chinese masses. However, Hindi in question here is not the medium but a symbol of linguistic roots. The primary conflict in the film was also that of class more than the language but the latter played a crucial role in planting the seed of disparity. Disparity is an evil that cuts across borders and thus, the Chinese audience was bound to root for the film's protagonists as they waged war against inequality.
Hindi Medium's ability to echo among an audience not familiar to its source language pushes the battle against linguistic chauvinism, a feat that it set out to achieve in the first place. Hindi Medium encouraged its audience to celebrate their mother tongue and at the same time, not look down upon another community's language.
Interestingly, over the recent years, China has embraced a long lost gem of India that even the Indians relinquished to antiquity. There has been a surge of Chinese scholars signing up for courses in Sanskrit, a language from which a large part of Hindi (as we know today) originated. This increasing interest in the ancient language stems from their inclination towards learning more about Tibetan Buddism, several texts of which are available only in Sanskrit.
To make matters more interesting, the Chinese scholars are learning Sanskrit from German professors who have had a long culture of studying the language because of cultural similarities. It is safe to say that the grammar and syntax may be different for two languages but words are merely the vessels of thoughts. And thoughts are bound to be similar in the globalised affairs of the contemporary world.
At the end of the day, we all speak the same language. Including the Chinese, who embraced the cinema of another language as openly as they celebrated their mother tongue. Given the ground-breaking success of Hindi Medium in the country, it seems like Hindi does not sound Greek to China.
(Also read: How China is all set to overthrow North America as the world's biggest movie-market)
Entertainment
RRR's Naatu Naatu, which became a global sensation soon after its release, won the Oscar for Best Original Song on 12 March.
Entertainment
Also starring Chitrangda Singh, the film is all set to premiere on Disney Hotstar on March 31. It's a thriller about a girl who's searching for her father who has gone missing under mysterious circumstances.
Entertainment
In a trial that Judge Kent Holmberg and attorneys for both parties have agreed will last eight days, with each side getting four to call witnesses, Friday marks the final day that Sanderson's attorneys can compel Paltrow to testify.