Here's why The Rapist & Zwigato are likely to be the most important films of 2023
Intellectually ignited and emotionally charged, Nandita Das' Zwigato and Aparna Sen's The Rapist are a testimony to the two directors' enduring storytelling powers.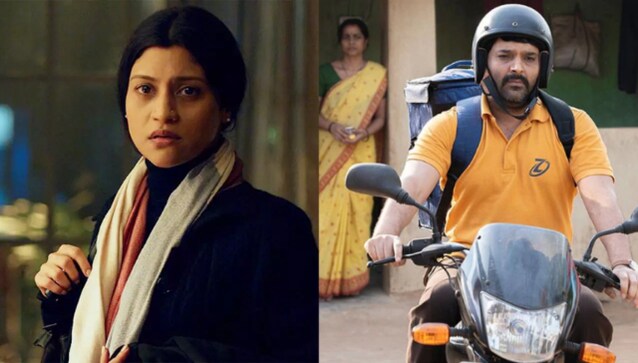 Have you noticed the dismaying paucity of female directors in 2022? Can you recall even one outstanding Hindi film directed by a woman during the year that was? Yes, there was Jasmeet Reen's Darlings which was quite a sensation on Netflix. And there was Anvita Dutta with Qala again on Netflix.
But where were the ladies on the big screen? There was Ratnaa Sinha with the tender and cute Middleclass Love which sadly got submerged in the masculine juggernauts and Revathi with Salaam Venky, a touching mother-son drama which hardly anyone went to see.
Where were the prominent women filmmakers of Bollywood: Zoya Akhtar, Reema Kagti, Gauri Shinde, Alankrita Shrivastava, to name a few?
The heartening news for 2023 is that two of the most significant female filmmakers of contemporary India cinema are ready to unleash their creative compulsions on the big screen one after another. Nandita Das's Zwigato is a far gentler work than Aparna Sen's The Rapist.
Besides the fact that they are both directed by beautiful actresses, both the films are produced by Applause Entertainment, helmed by the enterprising resourceful keen-eyed Sameer Nair who greenlighted both these powerful projects. Both Aparna and Nandita have told me how steadfast was Samir Nair's belief in their vision.
The result: outstanding works of enduring merit. Other than the fact they are both beautiful women, there is a lot in common between Nandita and Aparna. They come from a family of intellectual propensities. Cinema for both the ladies is not for entertainment alone, but also a tool of reform, a fact that their directorials have never failed to remind us.
The Rapist is Aparna Sen's sixteenth film. Variety has designated it as one of her finest works, and it is that. The Rapist plunges into the divide between haves and have-nots, between rape and consensual sex, and between being a victim and a flagbearer. This is a film that is designed to change mindsets.
Nandita Das's Zwigato is only her third directorial venture. In 2008 she directed the hard-hitting Firaaq about the post-Godhra riots in Gujarat. Ten years later Nandita directed her elegiac Saadat Haasan Manto biopic. Now there is Zwigato to prove that her heart is in the right place.
Intellectually ignited and emotionally charged, Nandita Das' Zwigato and Aparna Sen's The Rapist are a testimony to the two directors' enduring storytelling powers. They are also living throbbing proof of the fact that the era of the powerful socially relevant cinema is far from over. There is the other side of Pathaan which must be given attention.
Subhash K Jha is a Patna-based journalist. He has been writing about Bollywood for long enough to know the industry inside out.
Read all the Latest News, Trending News, Cricket News, Bollywood News, India News and Entertainment News here. Follow us on Facebook, Twitter and Instagram
Entertainment
One film is based on a shocking real-life incident and the other tells the story of the not-so-surprising hurdles of a lower middle- class man. It's a battle of battles this Friday in cinemas.
Entertainment
Zwigato's box office day 1 collection wasn't promising. But now the film is picking up at a slow pace. Was the release of Mrs Chatterjee Vs Norway on the same day, the cause for slow start?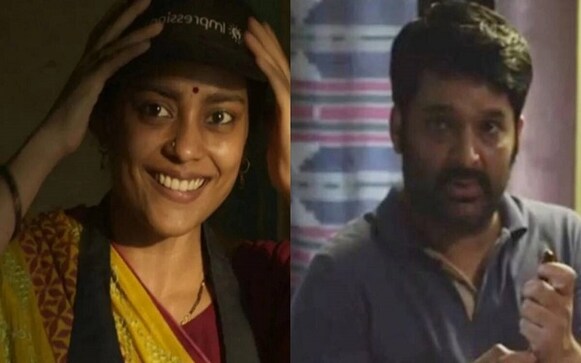 Entertainment
Nandita Das directorial Zwigato strikes a conversation on gig economy and unemployment situation of our country.