Helicopter Eela new song 'Ruk Ruk' traces Kajol in a dream sequence of being the star performer
In Helicopter Eela's Ruk Ruk, Kajol finds herself in vibrant settings where dancers, directors, make-up artists surround Eela as she prepares for the song
'Ruk Ruk Ruk Arre Baba Ruk' from the 1994 action drama Vijaypath was an instant hit. Composed by Anu Malik and worded by Shyam Anuragi, the song featured Tabu grooving to the rhythmic beats of the song. Following the raging trend of remakes, 'Ruk Ruk' gets a reboot in Kajol's Helicopter Eela.
The song, with its foot-tapping music has been recreated by Raghav Sachar and sung by Palomi Ghosh. Kajol is seen in a dream-sequence of sorts singing the iconic song which also has generous rap segments within it. Having gone for a 'dummy' recording session, Kajol's Eela finds herself in vibrant settings where she is star of the show. Dancers, directors, make-up artists surround Eela as she prepares and performs the song, shot in long takes. Sachar also makes a cameo in the song, complimenting Eela on her spunk.
Helicopter Eela features Kajol as the over-protective mother of National Award winning actor Ridhhi Sen (who plays the son). As her son grows up, Eela struggles to find relevance in his life. It is at this juncture that she chooses to join her son's college so as to learn the modern trends which will successfully make her fit in.
Helicopter Eela, directed by Pradeep Sarkar, will hit the theatres on 12 October, 2018. Watch the song here.
Entertainment
In a post on Twitter, the 61-year-old music director dedicated the award to his parents and mentors
Entertainment
We fondly remember Rang De Basanti today on its 17th anniversary that led to corruption becoming a subject of fierce debate in India after the major success of this film among youngsters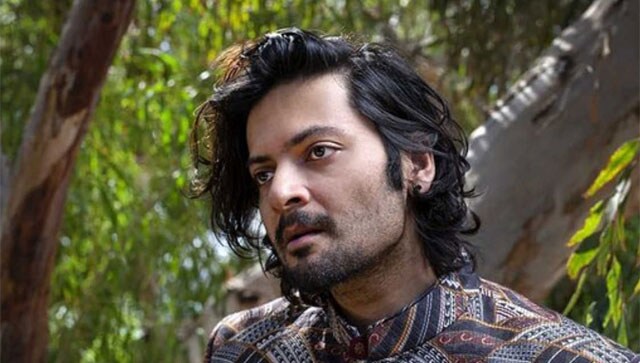 Entertainment
Fazal essays the role of Zafar in the popular buddy comedy film franchise, which started with 2013's 'Fukrey', followed by a sequel 'Fukrey Returns' in 2017.