Harshvardhan Kapoor on Bhavesh Joshi Superhero clashing with Veere Di Wedding: Will be a day of celebration
Harshvardhan Kapoor's vigilante drama, Bhavesh Joshi Superhero, is going head to head with sister Sonam Kapoor's Veere Di Wedding on 1 June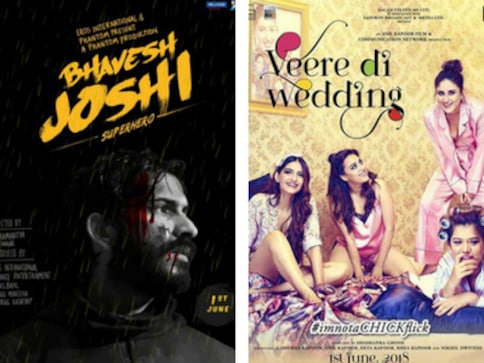 Harshvardhan Kapoor's vigilante drama, Bhavesh Joshi Superhero, is going head to head with sister Sonam Kapoor's Veere Di Wedding on 1 June. The Vikramaditya Motwane film was supposed to release on 25 May but was pushed to presumably avert a clash with John Abraham's Parmanu: The Story of Pokhran.
On clashing with his sister, Harshvardhan told Mumbai Mirror, "The films belong to two completely different worlds. It's a great date for both of them because it's the first weekend after the end of the country's biggest cricketing league. The other big releases will have filtered out by then too. Sonam, Rhea, dad (Anil Kapoor) and I are thrilled about the simultaneous releases because June 1 will be a day of celebration. We are not looking at it as a clash, it's a great opportunity."
He also pointed out that with so many people from his family being in showbiz, overlaps are meant to happen. His dad Anil Kapoor and cousins Arjun and Janhvi Kapoor are also in the movies, which means that there will be times when their films will have to be released on the same day.
In Bhavesh Joshi Superhero, Harshvardhan plays a vigilante who is forced to be vengeful whereas Veere Di Wedding is a comedy drama about female friendship.
Entertainment
The actress penned a long note, explaining the meaning of the name the couple has given to their newborn, and shared an adorable picture too.
Entertainment
While sharing the picture, Sonam revealed that her life has gotten better after she got engaged with Anand.