Gully Boy song Mere Gully Mein sees Ranveer Singh, Siddhant Chaturvedi celebrate life in the alleys
From the cramped houses to the dilapidated spaces, 'Mere Gully Mein' from Gully Boy depicts the complete abandon associated with the gully life.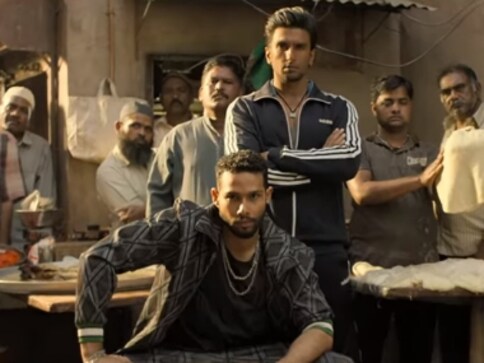 The Gully Boy playlist seems to be getting more promising with each new release. The latest track, 'Mere Gully Mein' is a rhythmic number that reverberates within the system even after the song is over.
The rap number has been voiced by Ranveer Singh, DIVINE and Naezy. the lyrics have been penned by DIVINE and Naezy. The song features Ranveer and Siddhant Chaturvedi as they rap to the narrow alleys of Mumbai slums.
'Mere Gully Mein' celebrates the alley life in a way. From the cramped houses to the dilapidated spaces, the song depicts the complete abandon that has come to be associated with the gully life. The slum dwelling is not exactly glorified in the track. Instead, it is put across as a way of life, one without much hesitation or worries.
The rap pours out smoothly, almost akin to professional standards. Singh seems at ease with the format, proving once again that the actor may well be Hindi film industry's most versatile at present. Director of photography, Jay Oza, does a brilliant job, especially while capturing the gully life.
Starring Ranveer Singh, Alia Bhatt, Vijay Raaz, Siddhant Chaturvedi and Vijay Verma among others. Gully Boy is directed by Zoya Akhtar.
Gully Boy is slated for a 14 February release. Watch the song here.
Find latest and upcoming tech gadgets online on Tech2 Gadgets. Get technology news, gadgets reviews & ratings. Popular gadgets including laptop, tablet and mobile specifications, features, prices, comparison.
Entertainment
While there were reports that Deepti Naval suffered a heart attack in Manali, the actor clarified saying "it was a heart symptom."
Entertainment
The founder of The Spencer Davis Group died while being treated for pneumonia, confirmed the singer's agent.