Guardians of the Galaxy Vol. 3 production put on temporary hold following James Gunn firing
Disney had recently reiterated its decision to sack Guardians of the Galaxy director James Gunn despite a strong outpouring of support in his defence.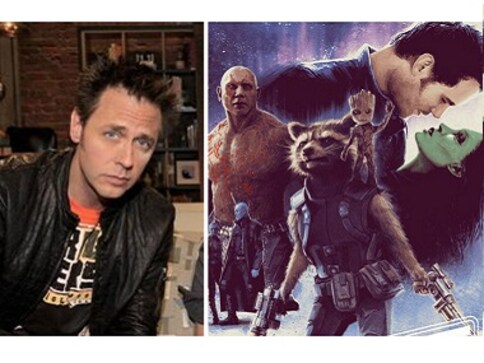 Los Angeles: The production on the third part of Guardians of the Galaxy series has been put on hold.
The development comes after James Gunn, who helmed the previous two entries of the series, was fired by the Disney Studio after a series of old offensive tweets made by the filmmaker resurfaced on social media.
According to The Hollywood Reporter, Marvel Studios and Disney are "regrouping" in the aftermath of Gunn's firing.
The outlet also reported that a handful of crew members who had assembled in Los Angeles for pre-production have been dismissed.
The studio has reportedly told them that they free to look for other work.
Disney had recently reiterated its decision to sack Gunn despite a strong outpouring of support in defence of the filmmaker.
The Guardians of the Galaxy cast, including Chris Pratt and Zoe Saldana, had penned a letter calling for Gunn's reinstatement but studio has stood firm in its decision.
The third part was expected to go into production in early 2019, but the project has never been dated for a release.
Entertainment
"AlanHorn has had a profound impact on the entertainment industry and audiences worldwide," said Bob Iger, Disney executive chairman, in a statement.
Entertainment
"I was one of those dinosaurs who was so loyal to movies and cinema," Farahani says. "I never took any proposition seriously because it was a bit like I wanted to keep cinema alive."
Entertainment
To see a couple of privileged folk, frantically trying to scramble their way to safety, their faces whiter than their original white after what they have just seen. It is oddly satisfying to see how it ends for them, because I know it will.