Disney stands by decision to not reinstate James Gunn as director of Guardians of the Galaxy Vol 3
James Gunn was fired by Disney after a series of old offensive tweets made by him resurfaced on social media.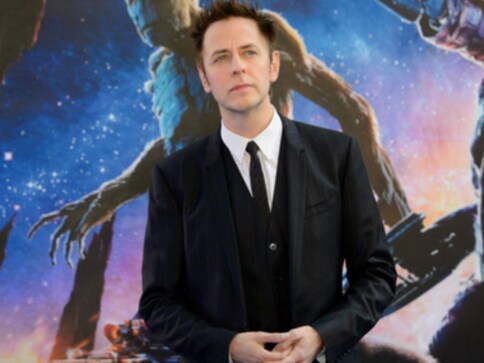 James Gunn, who was fired as the director of Guardians of the Galaxy Vol 3, will not be coming back as Disney has reconfirmed its decision to let go of the filmmaker. The 52-year-old director was terminated from directing the third film in the series after a series of old offensive tweets made by the filmmaker resurfaced on social media.
According to Variety, Disney and Marvel are "standing by their decision to not reinstate him as helmer for the next installment." The decision was taken after a "courtesy" meeting between the director and Disney chairman Alan Horn where Gunn and his team tried hard to convince the studio.
Marvel Studios president Kevin Feige, who was rumoured to be lobbying for the director's reinstatement, stands by the studio's decision to not rehire Gunn.
After Gunn's firing, an online petition was launched by fans of the franchise asking the studio to take back its decision. Gunn also received support from the cast of the franchise, who had signed an open letter asking the studio to bring back the director.
Veteran actor Kurt Russell, who played Ego in the second installment, had also defended Gunn saying "we're getting a little too sensitive on maybe some of the wrong people."
Bollywood
With shows Like ESCAYPE LIVE and Human, Disney+ Hotstar is presenting breakthrough content.
Hollywood
The curtains are all set to go up on Tuesday evening on the 75th Cannes Film Festival, the first full-fledged in-person edition of the event in three years, with the screening of Michel Hazanivicius's movie-themed French zombie comedy Final Cut.
Hollywood
Zee5 has announced an exciting line-up consisting of Hollywood blockbusters as part of ZEEPlex's TVOD offerings.