Goosebumps 2: Haunted Halloween, starring Jumanji's Madison Iseman, to release in India on 26 October
Goosebumps 2: Haunted Halloween will release in Hindi, Tamil and Telugu.
Jack Black's Goosebumps 2: Haunted Halloween will release in India on 26 October.
Sony Pictures India is bringing the film to the country. The sequel to R.L. Stine's 2015 hit will release in Hindi, Tamil and Telugu, said a statement to IANS.
Goosebumps 2: Haunted Halloween follows the Quinn family - high school senior Sarah (Madison Iseman), her middle school brother Sonny (Jeremy Ray Taylor), and their mother Kathy (Wendi McLendon-Covey) -- into an entirely new set of spooky and funny events.
"Sonny and schoolmate Sam (Caleel Harris) are best friends with a side job as the 'Junk Brothers', collecting discarded stuff the people don't want.
But it's a gig that leads them right into the path of Slappy (Avery Lee Jones), the mischievous ventriloquist dummy from an unpublished Goosebumps book.
Directed by Ari Sandel from a screenplay by Rob Lieber, the film also stars Chris Parnell and Ken Jeong. The Goosebumps films are based on Scholastic's book series of the same name penned by RL Stine. Black essays the role of the writer in the film.
Stine's Goosebumps series has so far sold 350 million copies worldwide, and hence made for an inspiration for cinematic thrillers in Hollywood. The 2015 film, Goosebumps, raked in around $150 million worldwide, as per the same report. The film depicted events that follow when Stine (played by Black), along with other characters in the film, realise that Stine fictitious world is becoming reality.
(With inputs from Indo-Asian News Service)
Entertainment
It's not that The Pale Blue Eye doesn't have moments of glorious epiphany. But they occur much too infrequently. Most of the narration is like plodding in the snow that covers the frames.
Entertainment
In the past celebs like Amy Schumer, Olivia Rodrigo, Kendall Jenner, Shea Couleé, Jennifer Lawrence and others spoke about abortion rights.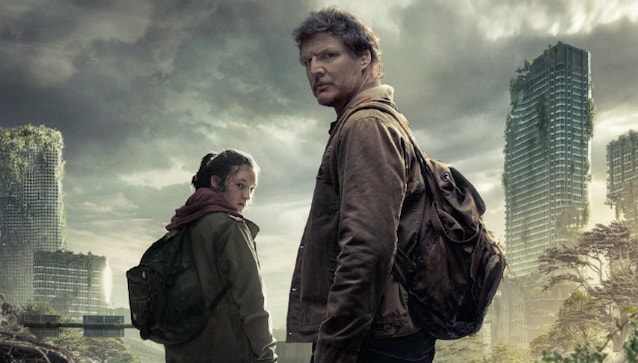 Entertainment
Fortunately, humanity has been saved from Cordyceps as these fungi can't survive in warm-blooded creatures.