Gillian Anderson on quitting X-Files: 'In my mind, it was just one more season, not a new series'
Gillian Anderson did not feel satisfied with how the ninth season of X-Files ended so she agreed to do the 10th one in 2015.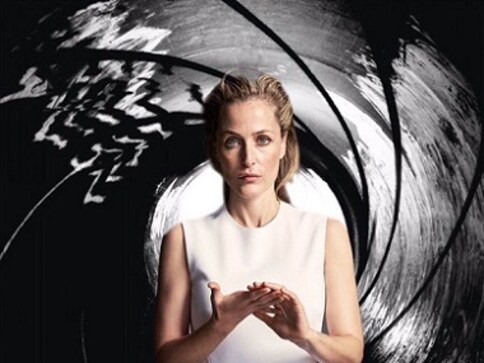 In what has been termed as the golden era of American television, revivals of iconic shows from the 90s has become a top trend. The path-breaking sci-fi show X-Files was no stranger to this, as the legendary FBI agents Mulder and Scully, played by David Duchovny and Gillian Anderson, had returned back to their roles in 2015 with a tenth season.
However, Anderson has now said that she has reached the end of road with the X-Files franchise. "I'm really serious. I have so much respect for these guys, and I have respect for Scully, and I have respect for David, and it's really sad. But I'm finished, and that's the end of that," she said, as reported by Variety.
Speaking at a panel at the Television Critics Association's winter press tour, on the second chapter of the X-Files revival, Anderson has made it clear she is not interested reprising her role for another season.
"The minute they mentioned that they might be interested in doing another, I thought, do you know what? That didn't feel like the right way to end it. It didn't feel like I would necessarily have been happy if those six were how we said good-bye, and thought the way that the writers were talking about doing another season sounded more like a good ending to me. And so when I was asked to do another season, I agreed to do another season. It never occurred to me, nor was it discussed or suggested, that it was now a new series — that we were starting a new series. So I said, 'Yes, I will do this.' But in my mind, it had always been that it would just be one season. There's lots of things that I want to do in my life and in my career, and it's been an extraordinary opportunity and an extraordinary character, and I am hugely grateful. But there's lots of other stuff I want to do, and I don't really want to be tied down to months and months of doing any particular one thing that I feel like I've done," she said, as reported by Variety.
The series, which had ended after nine seasons and resulted in two feature films, was a fan favourite worldwide, so its return to the screen was much celebrated.
Bollywood
Deepika Padukone heads to Cannes Film Festival to represent India as a jury member. Have a look.
Entertainment
Kartik Aaryan delivers the biggest song of the year with Bhool Bhulaiyaa 2 title track, song gets attached with Avatar 2 in theatres!
Entertainment
Bhumi Pednekar to Huma Qureshi to Mary Kom - Celebrities across official languages of India stand in solidarity with Anubhav Sinha's 'Anek' headlined by Ayushmann Khuranna.