Ganesh Acharya denies harassment allegations made by Tanushree Dutta, says Nana Patekar is 'a very sweet person'
Tanushree Dutta had alleged that Nana Patekar sexually harassed her on the sets of Horn 'Ok' Pleassss
Following the report of Tanushree Dutta questioning the impact of #Metoo movement in Bollywood, alleging that Nana Patekar had sexually harassed her on the sets of Horn 'Ok' Pleassss, Ganesh Acharya stated that Nana Patekar was a "very sweet person" who could "never do that".
Claiming that Patekar had helped a number of artistes in the industry, Acharya, who was the choreographer for the special number that Tanushree was supposed to do, told News18, "First of all, it's a very old incident so I can't really recall everything very clearly. But it was a duet song as far as I remember. Something did happen that day because the shooting was also stalled for over three hours. There was some sort of misunderstanding. But I can confirm that nothing this sort of happened. It's a wrong statement that Nana ji called members of some political party on set. It never happened."
Tanushree had alleged that Ganesh Acharya's name was recommended by the actress, and that she felt a"stabbed in the back" when he continued to work with Patekar. Acharya denied this and said that the director of the film, Rakesh Sarang, was an old friend and he continues to work with him even today.
He further said that the song did not have any indecent steps and that the song always was supposed to have Nana Patekar, as per his knowledge, as opposed to Tanushree's claim that the track was supposed to be a "solo number."
The actress claimed that Patekar wanted to do an intimate scene with her in the song and when she refused to do it the veteran actor allegedly called members of a political party on the set to intimidate her. Tanushree was replaced by Rakhi Sawant after the actress decided to opt out.
Journalist Janice Sequeira also opened up about the incident in the series of tweets:
Some incidents that take place even a decade ago remain fresh in your memory. What happened with #TanushreeDutta on the sets of "Horn Ok Please" is one such incident - I was there. #NanaPatekar

[THREAD]

— Janice Sequeira (@janiceseq85) September 26, 2018
Disclaimer: Janice Sequeira is the host and creator of Firstpost's show Social Media Superstar
Find latest and upcoming tech gadgets online on Tech2 Gadgets. Get technology news, gadgets reviews & ratings. Popular gadgets including laptop, tablet and mobile specifications, features, prices, comparison.
Entertainment
Anurag Kashyap had earlier dismissed the allegations and claimed that they were an attempt to "silence" him for his outspoken views.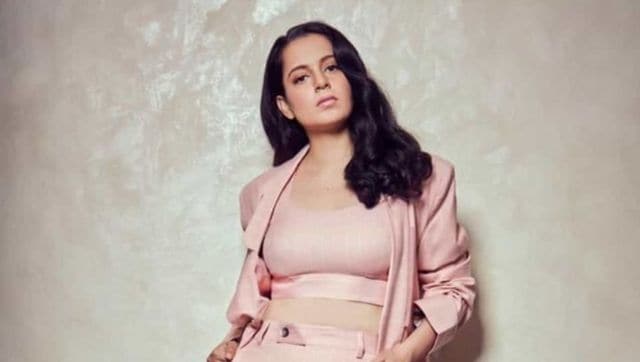 India
The bench noted that in cases of similar illegalities in buildings close to Kangana Ranaut's, the BMC had waited for several days to carry out the demolition.
Entertainment
Zohra Segal's film Neecha Nagar, the only Indian film to ever win the Palme d'Or, released today in 1946.