Game of Thrones season 8 might explore Daenerys Targaryen's death; Emilia Clarke's absence from sets spark rumours
Game of Thrones season 8 will mark a closure to the HBO epic drama that has become the world's most sought-after TV spectacle over the years.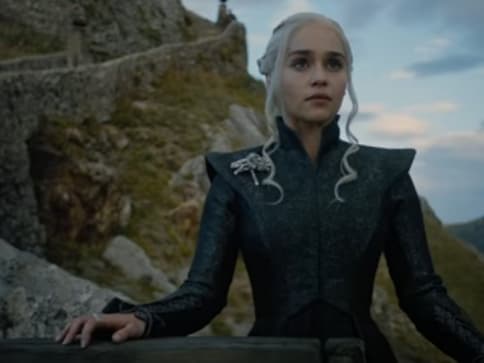 HBO's flagship series Game of Thrones is quite rightly the biggest and the most sought-after TV spectacle in the world. Everyone's waiting for the upcoming final season 8. Any details, fan theories and/or images from the sets grab headlines the moment it surfaces online.
It is known that the studio is taking all relevant measures to make sure the climax of the upcoming season isn't leaked, they are reportedly shooting multiple endings in order to maintain secrecy.
Now there are reports claiming Emilia Clarke's character Daenerys Targaryen might die in season 8, as per India Today.
According to the reports, many major Game of Thrones actors including Kit Harington (Jon Snow), Lena Headey (Cersei), Peter Dinklage (Tyrion), Nikolaj Coster-Waldau (Jaime) were seen in Seville. They arrived at the Spanish city after shooting some important sequence from Dragonpit in King's Landing. Other characters seen on sets were Davos Seaworth, Brienne of Tarth, Sam Tarly, Gendry, Robin Arryn, Varys, Jorah Mormont, Yara Greyjoy, Grey Worm and Jaqen H'ghar.
But Clarke was nowhere to be seen. Given the current scheme of things on the show, Daenerys missing from an important part of the narrative does raise doubts. Season 7 finished with Jon Snow and Daenerys teaming up to fight the impending danger of the Night King and his army of wights.
Read: Why Game of Thrones' season 7 finale will go down as one of the series' better endings
Entertainment
Bob Odenkirk tweeted a photo of himself from the sets of Better Call Saul, indicating that he has resumed shooting on its sixth and final season.
Entertainment
Trying really hard to make every image seem cool may guarantee Gunpowder Milkshake a long Twitter afterlife through GIFs and screenshots, it does not make for particularly savvy or sophisticated cinema.
Entertainment
Nicolas Cage said he is excited for The Old Way, adding "to find new ground to play at 57 is indeed galvanising"