Game of Thrones director on killing Daenerys' dragon: Death of such a beloved creature would be impactful
Game of Thrones season 7 had got 22 nominations for the 2018 Emmys which is the most for any single show at the awards this year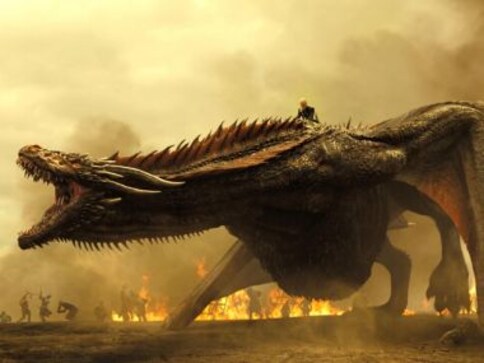 Game of Thrones season 7 received 22 nominations for the 2018 Emmys which is the most for any single show at the awards this year. Talking about the narrative and the plot twists in the seventh season, directors Alan Taylor and Jeremy Podeswa provided some interesting input to The Hollywood Reporter.
Taylor confessed to have had a moment of creative glee once he knew he would be killing off one of Daenerys Targaryen's dragons since he was aware that it would create a deep impression on audiences. He said, "It's an emotional moment when you kill a character that's flesh and blood and human, but killing a creature that's beloved the way dragons are? I knew it would have impact."
Taylor further added that he had a history of eliminating prime characters from shows before this. He was the one behind killing Ned Stark, Julius Caesar [on Rome] and Wild Bill Hickok [on Deadwood].
Podeswa praised the technical and graphics team on Game of Thrones who had managed to pull off the scenes depicting the iconic fall of the Wall guarding the human civilisation from the white walkers.
Podeswa's take on the apparent incest between Jon Snow and Daenerys was that the characters, during their moment of intimacy, were completely unaware of how things will take shape in the future. The directors wanted the scene to portray the vulnerabilities within the two characters in that moment. "We built in a moment between Kit [Harington] and Emilia [Clarke] [in the scene] where they stopped and looked into each other's eyes. The intention from my point of view, and their point of view, too, is that they're driven by passion into this. They don't even fully understand what it's all about and what the consequences of it are." added the report.
Entertainment
As per a CNN report, the total employee strength of Disney as of 1 October 20222 was 2,20,000 worldwide with 1,66,000 employed in the United States alone.
Entertainment
The actor in a recent interview spoke about the conversation he had with his wife Shabana Raza had about his career, how he was still surviving, and much more.
Entertainment
He captioned the reel as "@deepikapadukone Engraved your name on my hand so that you're with me forever. I wanted to do this since a very long time so here it is- my first tattoo and obviously it had to be something related to you.: