FWICE strike: Police detain demonstrators attempting to meet Amitabh Bachchan
Amitabh Bachchan continues to shoot for Kaun Banega Crorepati in Film City with heavy police security, amidst the FWICE strike.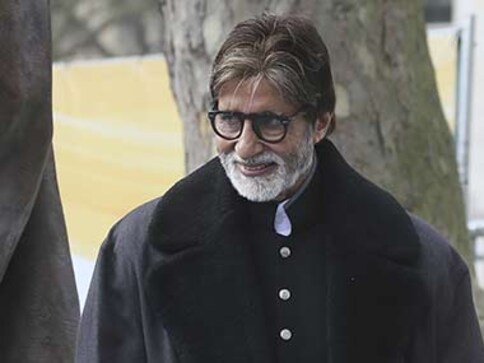 Mumbai: Mumbai Congress President Sanjay Nirupam on Sunday said he was stopped by the police from taking a delegation of striking cine workers to meet Bollywood megastar Amitabh Bachchan.
"Early this morning, the police came to my home and prevented me from going out. Later in the afternoon, I was taken to Versova Police Station and made to sit there till 6.30 pm before they allowed me to leave," Nirupam told IANS.
In the adjoining suburb of Juhu, Amitabh's Jalsa Bungalow resembled a fortress with several hundred policemen on guard ostensibly to prevent any untoward incident arising out of the cine-workers delegation.
"The delegation, comprising representatives of the striking Federation of Western India Cine Employees (FWICE) - an umbrella organisation of more than 22 different unions - was planning to meet the megastar and request him to support their cause since they have been working with him for nearly five decades and he is the industry's 'role model'," Nirupam added.
"However, Bhartiya Janata Party (BJP) is attempting to break the legitimate agitation of FWICE, and despite their pleas, Amitabh Bachchan continues the shooting of the upcoming Kaun Banega Crorepati show in Film City with police security. This is shocking and we will continue our protest," Nirupam said.
Later, the police asked him to submit the memorandum, which would be duly forwarded to Amitabh.
Nirupam contended that a majority of the 1,50,000 cine-workers are on strike since 15 August but they are being threatened and intimidated by a few members of a splinter group led by a BJP leader, who is supporting the filmmakers and trampling on the rights of the cine-workers.
The FWICE launched the indefinite strike 13 days ago demanding eight-hour shifts, safety at work, job security, health insurance and on-time payments among other things.
Accordingly, all shootings in studios in and around Mumbai and elsewhere in the country, besides on-locale shoots have been stopped.
Entertainment
Harbhajan Singh and Geeta Basra had announced the arrival of their second child on 10 July.
Entertainment
Other updates include Audible announcing the release date of Neil Gaiman's The Sandman: Act II as 22 September
Entertainment
Noted voiceover artiste Harish Bhimani also contributed Rs 5 lakh to help the artistes in need, Sanskar Bharati said.