From The Lady Eve to Ocean's 8: The evolution of the female con artist in Hollywood's heist films
Before the release of Ocean's 8, we take a look at the evolution of women's roles in heist films, from playing femme fatales to fronting reboots.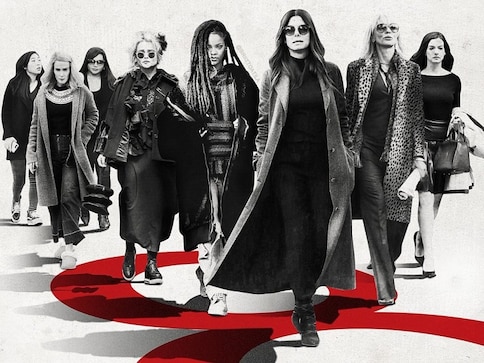 A Hollywood A-list franchise trades its endearingly quippy bromance for some sisterly solidarity in the new Ocean's 8, hoping to deliver a playful all-female spin on the heist caper. Replacing the usual celebratory sausage fest that we are used to seeing, are Sandra Bullock, Cate Blanchett, Anne Hathaway, Mindy Kaling, Sarah Paulson, Rihanna, Helena Bonham Carter, and Awkwafina.
These eight women play transcendently clever criminals in a reboot that promises plenty of glitz, glamour and punchy one-liners. Led by Debbie Ocean (Bullock), the estranged sister of Danny Ocean (George Clooney), the women plan a typically audacious heist of one of the most extravagant events in New York's calendar: the Met Gala. Their target: $150 million dollars in diamonds. The only problem is they're around the neck of a Daphne Kluger (Anne Hathaway), a narcissistic Hollywood actress and the glitzy event's hostess.
Watching women take centre stage in a heist film is a welcome change considering both the original Ocean's 11 (1960) and Steven Soderbergh's reboot couldn't find place for a single woman in a crew of 11.
Women have been reduced to tangential accomplices or plot devices in most heist films throughout history. Often, when these women do join the heist, they are compelled not by internal motivations but external factors. Even in Soderbergh's Oceans trilogy, after Danny wins back his ex-wife Tess (Julia Roberts) in Eleven, she only unwillingly becomes part of the heist in Twelve.
If they are not the ornamental tag-along or a bonus prize from the spoils, women in heist dramas have mostly played the femme fatale or the gold digger. Barbara Stanwyck perhaps played some of the more notable female con artists in the '30s and '40s. In Baby Face (1933), she plays a "gold-digging" young woman from a small town who uses her sexuality to get a job at a bank and sleeps her way, literally, to the top. She cons rich men on a transatlantic ocean liner in The Lady Eve (1941) and even has Henry Fonda "bewitched and bewildered". In Double Indemnity (1944), she manipulates an insurance salesman into helping murder her husband so she can collect on his lucrative insurance policy.
Depictions of the duplicitous femme fatale have often been criticised as being sexist — a character who is visually and narratively controlled through the eye of the male and thus made for consumption by the male gaze. But she also represents a direct attack on the patriarchal power structure and traditional womanhood. In the three aforementioned films starring Stanwyck, the femme fatale uses her brains and sexual attractiveness to gain her independence.
Similarly, watching Jamie Lee Curtis double cross and outcon her male counterparts, in A Fish Called Wanda (1988), not only made for an extremely effective heist comedy but also an empowering one. Anjelica Huston and Annette Bening's Oscar-nominated performances in The Grifters (1990) is another example of what is possible when you have strong female leads in heist films. In this gender flipped neo-noir thriller from Stephen Frears, John Cusack is forced to choose sides between his mom (Huston) and girlfriend (Bening), who both happen to be con artists.
The Wachowskis further challenged the traditionally accepted mores of sexuality and gender with their feature debut, Bound (1996). Though it upholded many of the previous heist movie and film noir conventions, including the femme fatale, this was a story about escape and liberation. The two women — played by Jennifer Tilly and Gina Gershon — had internal motivations rather than external. They refused to be bound to the powerful men who controlled their destinies. It was also a landmark film in terms of LGBT cinema as it never fetishises its lesbian narrative.
Of course, there have been all-female heist dramas even before Ocean's 8. In Set It Off (1996), four black women go on a bank-robbing spree to improve their unfortunate circumstances, caused by institutional bias — be it racism, sexism or classism. The high school cheerleaders in Sugar & Spice (2001) rob a bank to pay for their squad captain's post-pregnancy expenses. This gets a millennial update in Harmony Korine's Spring Breakers (2012) and Sofia Coppola's Bling Ring (2013), both of which criticise our tabloid culture as bored, entitled and fame-obsessed teenagers go on a disturbing crime-spree.
However, unlike male fronted heist dramas, none of them have really had a lasting impact and/or entered popular consciousness. In today's sexual harassment-dominated news cycle, doing away with the saga's traditional testosterone-fueled ensembles makes Ocean's 8 a particularly important #MeToo affair for Hollywood.
Sure, many of us would rather see an all-female heist movie that explores a fresh story-line or franchise that is written, directed and made by women. These remakes are nothing but safe options for Hollywood's poducers and merely reflect the industry's laziness and lack of originality. But in an industry marked by an extraordinary gender wage gap and a dearth of opportunities for women of colour, the fact that women are finally calling the shots — on reboots, remakes and franchises — seems like a significant stepping stone to greater change.
The women of Ocean's 8 are here and they're not looking for a handout; they're looking for a "hands up!"
Ocean's 8 opens in theatres in India on 22 June.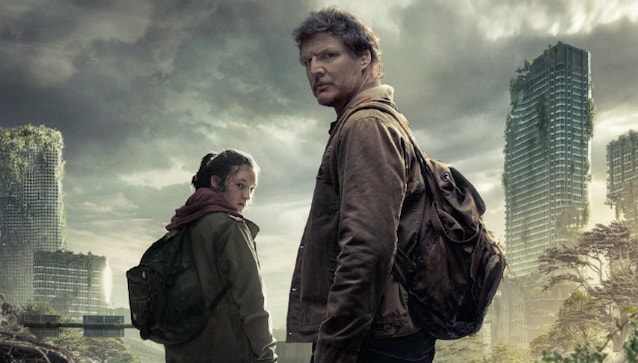 Entertainment
Fortunately, humanity has been saved from Cordyceps as these fungi can't survive in warm-blooded creatures.
Entertainment
Alec Baldwin has said he had no reason to believe there was a live bullet in the gun he discharged.
Entertainment
Even after a month of its release, Avatar 2 is going strong at theatres and has collected over $2 billion globally.