From Permanent Roommates to Social, OTT platforms have offered quality middle of the road content
Shows like Viu Social have provided a middle path between Hindi general entertainment channels and western shows, that resonates with India's youth.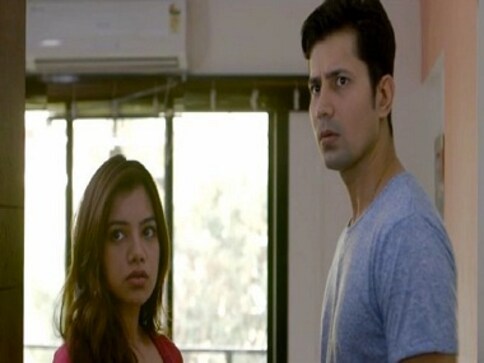 You know a show becomes a hit in the digital world when it starts to spawn internet memes, listicles and T-shirts with funky dialogues from the show. The web series genre has been entertaining us for a while now.
Its adventurous journey started back in October 2014 when The Viral Fever (TVF) launched Permanent Roommates, a show which perfectly resonated with 'millennials' and had something extraordinary that television failed to provide.
Having fine-tuned this trend three years ago, the over-the-top (OTT) space has given a platform beyond TVF today. Broadcasters have launched their digital ventures, then Netflix and Amazon Prime Video stepped into the Indian market last year and in the last one and a half years, suddenly everyone has started creating 'original series' or exclusive content to attract the digital native audience. The viewers have plenty of options when you consider binge watching an original series. Indian digital wings like Hotstar, Arre, ALTBalaji, Voot and many more now offers a huge amount of content for every kind of audience.
Even Shah Rukh Khan has now joined hands with Netflix for an original Indian series. Based on the book Bard of Blood by Bilal Siddiqi, the show will be a thriller. Irrfan Khan will be seen in a web series called The Ministry, which is an Indian Amazon original, created by Gursimran Khamba.
There have also been some great experiments in the regional market with original web series. Besides Rana Daggubati starrer Social on Viu India, two other latest web series PillA, Pelli Gola — all have enjoyed great success. Vuclip has a few original web series, especially in Telugu. SonyLiv, earlier this year, launched a Gujarati web series Kacho Papad Pako Papad. SonyLiv had also launched a Marathi web series YOLO in January. Different players are desperately carving out a niche in different markets. 
What is special in these web series that make them the next big thing on internet? The answer is simple. Young audiences in India have long complained about the lack of content on TV for youth. So, it is nothing surprising then that with boring saas-bahu dramas and reality shows still ruling Indian television, the youth have chosen the internet in search of alternative entertainment. 
A nascent but potential revolution is brewing in the digital platform in our country. Web series, or shows launched just for the internet, have started to catch the fancy of audiences, and, obviously as an extension of both aspiring and experienced content producers and advertisers.
For instance, TVF's Permanent Roommates, a five-part contemporary work on the true nature of relationships, emerged as the second most watched long-form web series in the world on YouTube. Each episode managed more than a million views.
So what is fascinating about these shows? They are all slickly shot. No space for any amateurish camerawork by a group of friends that the general consensus used to associate with original video content on the web. The viewers can relate the plots and content is tailor-made for every young, internet-savvy, urban viewer. The best thing here is newbies portray lead roles and characters always speak in a mix of Hindi and English, just what you or your friend would do.
The platforms have quickly realised if they are to cater to the millennials, different forms of content are needed that resonates with the youth. The most significant challenge for an OTT player is developing a habit for the always busy consumer. One more challenge is to give content that is a unique blend of Hindi general entertainment channels (GEC) and western content. The Indian youth no doubt resonates with such offbeat content and providers are effortlessly doing that all the time.
Right now, as for most of the content online, web series also, are accessible for free with a high-speed internet connection. For us, the viewer, this situation couldn't get more promising. There is more content, and no doubt more variety awaiting, on a brand new medium. 
(Also read — Social: Viu India's web series shows OTT platforms are turning to socially relevant content)
also read
Entertainment
Scoop is the adaptation of journalist Jigna Vora's biographical book Behind The Bars In Byculla: My Days in Prison
Entertainment
She also said, "I am thrilled to make my Cannes debut with Kennedy being screened here. It's only a dream few actors get to live, and I take a lot of pride in being a part of such a prestigious event."
Entertainment
Hollywood veteran Harrison Ford has revealed that the upcoming film "Indiana Jones and the Dial of Destiny" will mark his last gig as the titular bullwhip-wielding adventurer