Ford Vs Ferrari reaction round-up: Twitter lauds Christian Bale, Matt Damon; says film is 'pure excellence'
Ford Vs Ferrari is based on the true story a group of maverick American engineers, led by automotive visionary Carroll Shelby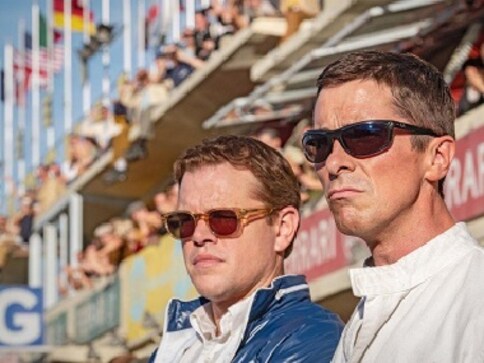 The Telluride Film Festival premiered Ford Vs Ferrari this year and it seems, critics and fans have been equally pumped about the new film. The film, helmed by Logan and Walk the Line filmmaker James Mangold, is based on the true story a group of maverick American engineers, led by automotive visionary Carroll Shelby to build a car that could defeat Ferrari at the 24 Hours of Le Mans World Championship in France.
The cast comprises Academy Award-winning actors Christian Bale and Matt Damon, along with Caitriona Balfe, Noah Jupe, Tracy Letts, and Jon Bernthal.
Check out the best reactions to the film
Entertainment
The 73-year-old accused Beijing of "cruelty, collective violence and persecution" of the Tibetan people, whom he said were repressed by a "pervasive surveillance system."
Entertainment
Citadel's first season contains six episodes. The first two episodes will be made available during the time of premiere and a new episode will be released each Friday.
Entertainment
Bruce Willis was diagnosed with dementia earlier this year, as per a statement by his family.