Fantastic Beasts: The Crimes of Grindelwald — All you need to know about JK Rowling's latest wizarding adventure
How does the story of the Fantastic Beasts sequel connect to the Harry Potter universe? Who is Grindelwald? What is Dumbledore's role in all this? - All questions answered.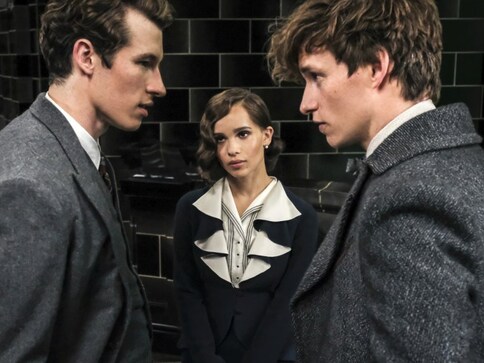 Harry Potter fans around the world are eagerly waiting for the release of Fantastic Beasts: The Crimes of Grindelwald this Friday. The latest wizarding adventure from beloved British author JK Rowling finds Eddie Redmayne, who stars as magical zoologist Newt Scamander, along with Jude Law in his first outing as a young version of Hogwarts School headmaster Albus Dumbledore.
The Fantastic Beasts films revived the Potter film franchise that officially concluded with Harry Potter and the Deathly Hallows: Part 2 in 2011. The upcoming film is the second part of a five-film franchise that started with Fantastic Beasts and Where to Find Them in 2016, which grossed $813 million worldwide.
So, ahead of its release this Friday on 16 November, here is everything you need to know about the film.
What happened in Fantastic Beasts and Where to Find Them?
Set in 1926, the first Fantastic Beasts movie centered on Newt Scamander, an introverted "magizoologist" who arrives in Manhattan with a case full of magical creatures that quickly escape. Scamander's escaped creatures threaten to expose the wizarding world, which lives discreetly among oblivious non-magic humans. Meanwhile, Manhattan homes are being demolished by an unseen creature, causing non-magic humans to speculate and fear that witches live among them.
Scamander becomes a suspect for the magical ministry, but he is helped by ministry agent Tina Goldstein, her mind-reading sister Queenie and a non-magical baker named Jacob Kowalski, to recapture his creatures.
Who is Grindelwald?
Potter fans will know Gellert Grindelwald (played by Johnny Depp) from his friendship and eventual 1945 duel with Albus Dumbledore. In fact, the first Fantastic Beasts movie begins with newspaper headlines documenting the growing power of the dark wizard, and fear and unrest among the magical community. It echoes the rise of the dark wizard Voldemort in Rowling's Potter stories. Scamander's story in the first film is woven into the growing influence of Grindelwald, who believes that the wizarding world should rule over non-magical humans, known as muggles.
What will see in Fantastic Beasts: The Crimes of Grindelwald?
The sequel, Fantastic Beasts: The Crimes of Grindelwald, picks up after Grindelwald was captured by the Magical Congress of the United States of America with the aid of Newt at the end of the first film. But the villainous wizard finds a way to escape custody and assembles a group of pureblood wizards who support him to rule over all humans in 1920s Paris.
What is Dumbledore's role in all this?
In the new film, Jude Law's Dumbledore works with his former student Newt Scamander to thwart Grindelwald. It will also explore a more troubled time in Dumbledore's life and focus on his once-close relationship with Grindelwald. Rowling had said she thinks of the younger Dumbledore as a gay man who fell in love with Grindelwald, who later turned out to be evil and violent.
Will we get to see more of Hogwarts?
The film does include scenes set in Hogwarts School of Witchcraft and Wizardry, directly connecting the story to the best-selling Harry Potter books and films. In one of the trailers, Dumbledore is shown in a Hogwarts classroom, and later telling Scamander, "I can't move against Grindelwald. It has to be you."
Who else is in the film?
Katherine Waterston will reprise her role as the magical law enforcement agent Tina Goldstein, with Alison Sudol and Dan Fogler returning as Queenie and Jacob Kowalski respectively. Ezra Miller will also return as Credence Barebone. New cast members include Claudia Kim as Nagini and Callum Turner as Theseus, the older brother to Eddie Redmayne's main character in the film.
Zoë Kravitz, William Nadylam, Kevin Guthrie, Carmen Ejogo and Poppy Corby-Tuech also feature in the film.
Slated for release on 16 November, Fantastic Beasts: The Crimes of Grindelwald is being distributed worldwide by Warner Bros Pictures.
(With inputs from agencies)
Entertainment
Aftersun's final act shows Calum and Sophie dancing to Queen and David Bowie's Under Pressure. Feelings are felt. Emotions are stirred. A tear or two rolls down. Perhaps, in the afterlife, Calum is happy that Sophie is trying to process her trauma instead of passing it on to her child.
Entertainment
In the last years of her life, Gina Lollobrigida's name more frequently appeared in articles by journalists covering Rome's courts, not the glamour scene, as legal battles were waged over whether she had the mental competence to tend to her finances.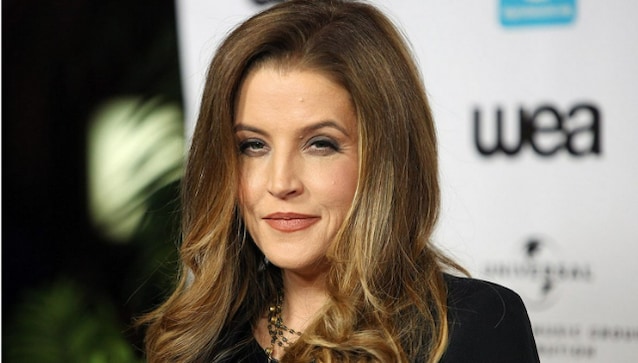 Entertainment
The announcement came just hours after Priscilla Presley had confirmed that Lisa Marie Presley was rushed to the hospital earlier Thursday.