EXCLUSIVE | Shamita Shetty: 'Bigg Boss didn't bring me any film work; have been through depression in my life'
Shamita Shetty has been away from the big screen for a while now. She did participate in the reality show Bigg Boss thrice over, and now has a film coming up called The Tenant. And in an exclusive interview with Firstpost, spoke about her film, battling depression and much more.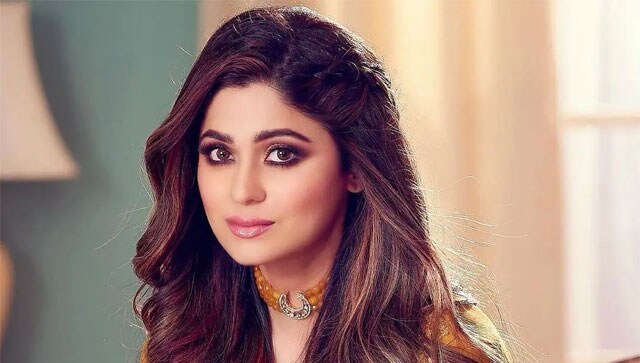 Shamita Shetty had a blockbuster debut with Aditya Chopra's Mohabbatein in 2000 and showed how she could be a resilient performance in Mohit Suri's Zeher in 2005. She has also worked with Anubhav Sinha in Cash that came out in 2007. She has been away from the big screen for a while now. She did participate in the reality show Bigg Boss thrice over, and now has a film coming up called The Tenant. And in an exclusive interview with Firstpost, spoke about all of it. She also spoke about how her sister and actor Shilpa Shetty has inspired her.
On The Tenant
The film came to me at a time when I was really looking for work. I was asking a bunch of casting directors 'give me work, let me audition.' Honey Trehan then came to me with this character. I heard the script and absolutely loved it, I loved the character of Meera because Meera is very me actually. She's somebody I could relate to.
On independent women being judged even today
It's not at all surprising to me and that's what we're trying to highlight in the trailer too. It highlights a lot of issues women face in the society, right from patriarchy to lack of privacy to sexism. Even today, if you're single, it's so difficult for you to rent a flat even in a place like Mumbai. These small little things really need to change.
On the theme of the film
Should I say it's a comic thriller? It has got a lot of comedy as well. The situation and story are very very real. The little situations, I mean how do I explain it. If I actually say it, I'm giving away the plot. It definitely has a comical element in the narrative.
On one takeaway from the film
Satisfaction. That's the one takeaway. I got the chance to work with such a good director as he's very good in extracting such good performances. There are so many actors that have a lot of talent but don't have any opportunity to tap into that talent. Working in this film was almost like a spiritual experience. Shooting for this film was a like a task by itself, we shot in the hottest month of the year.
On Mohabbatein and Zeher
When I did Mohabbatein, I didn't really know how much I loved performing. Zeher did that for me. I wanted to perform more after Zeher. Before that, there wasn't a set goal. I'm not someone who always wanted to be an actor. I never aspired to be one since I was a very shy and awkward child. Being in the industry for 23 years, I've barely done that much work, because I wasn't offered that much work. I really wish I had more to do and get offered more where I could choose from. I did choose whatever came to me but unfortunately with 2-year long gaps, 4-year long gaps. It's not nice for an artist because I really wish I worked more.
On Bigg Boss
Bigg Boss has done a lot for me. People have got to know me better. They connected with me better after I went to the show. The amount of love I received after Bigg Boss was just huge and rewarding. In terms of my career, it definitely did get me a lot of work but in terms of film work, no it didn't get me anything. The Tenant was offered to me long time back, our film was ready long time back. I hope after this release, people see some talent in me.
On her sister Shilpa Shetty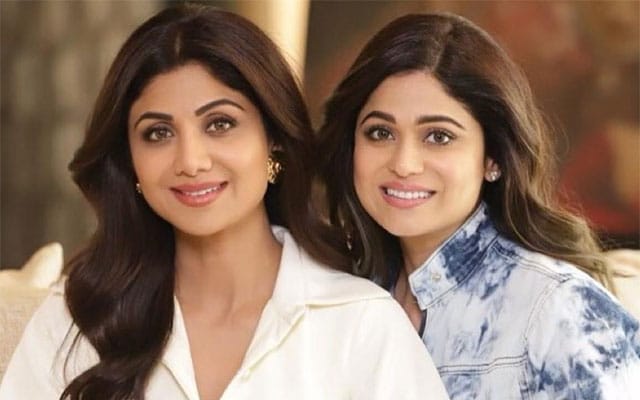 She inspires me as a human being. I've seen her journey and the person she's today is truly inspirational. She has come up the hard way. It really takes a lot of survive in the industry for 30 years. A lot of people come in, get that fame, and go out. There will only be one Shilpa Shetty.
On the importance of mental health
I wish people talked about it earlier a lot more. The number of suicides is crazy. Sometimes we all get so caught up in chasing our dreams and the external world. We forget to pay attention to our internal world. The first step is to recognize the issue you're feeling inside. The second step is wanting to make a difference for yourself. A lot of people commit suicide as they give up. You have to understand this is a battle you have to keep fighting. I have been through depression in my life. When I see certain signs, I know I need to take a step back. There are days I don't want to get out of my bed and I recognize that. A lot of people are wealthy, have everything but are still depressed. You have to understand what gives you happiness.
Read all the Latest News, Trending News, Cricket News, Bollywood News, India News and Entertainment News here. Follow us on Facebook, Twitter and Instagram.
Entertainment
Ram Gopal Varma did his graduation from Acharya Nagarjuna University in Andhra Pradesh. 
Entertainment
RRR won an Oscar in the Best Original Song category for its song 'Naatu Naatu'.
Entertainment
The actor in a recent interview spoke about the conversation he had with his wife Shabana Raza had about his career, how he was still surviving, and much more.